QBSN Presents: Bobcat Breakdown 10/18/15
Updated: October 28, 2015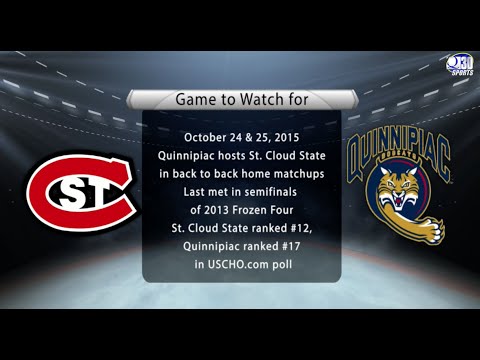 Rob Ciambra and Andrew Weiss host this week's episode of Bobcat Breakdown.
The two recap the women's soccer team's big MAAC matchups, and Gabbi Riggi sits down with freshman soccer midfielder Jess Gargan.
They also recap the men's hockey game against Arizona State University, and debate if a Pacific-12 hockey conference is in the cards.
We end the show with what players stepped up, which need to sit down, and what game to watch for in the upcoming week.
The Quinnipiac Bobcats (4-10, 1-5 Big East) look to break out of...

Fresh off a commanding 3-0 victory over Saint Peter's on Saturday, the...

Coming off of a sweep over Siena, the Quinnipiac women's volleyball team...
DISCLAIMER: The following audio clip contains explicit language. Cornell coach Mike...

Quinnipiac University's athletic director, Jack McDonald, emphatically denied today having any...

By Brian Farrell, QBSN Staff Writer  With a little less than 200...