Men's hockey falls to Union, 5-2
Updated: February 17, 2018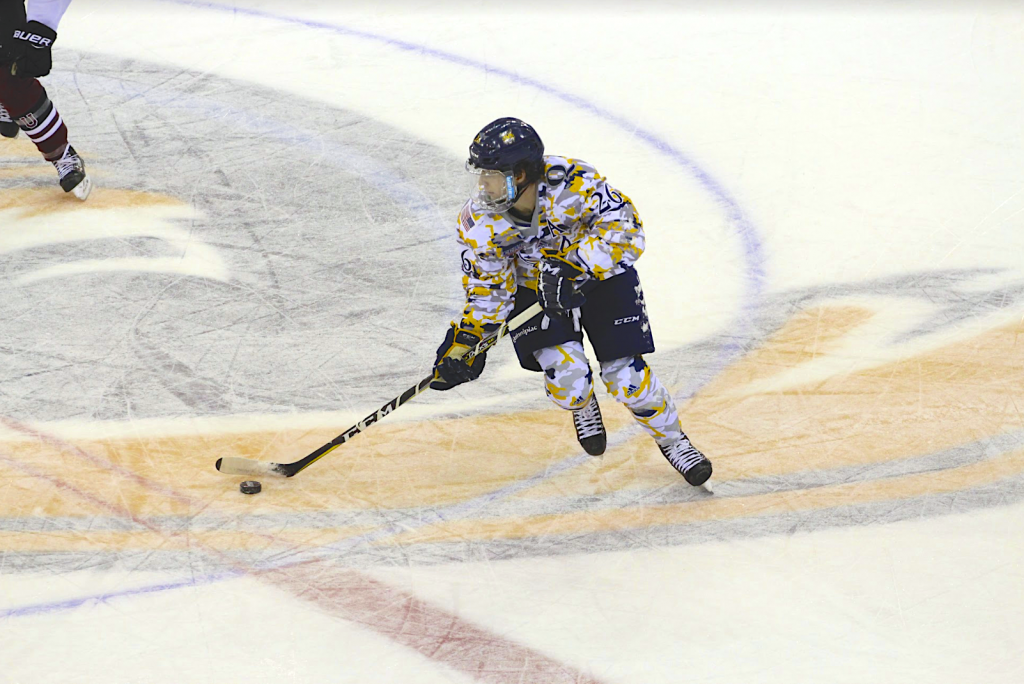 The clock is ticking for the Quinnipiac men's ice hockey team. With an underwhelming record of 12-15-4 overall (7-10-2 ECAC Hockey), the time for them to peak is now, and unfortunately, that does not seem to be the case. The Bobcats welcomed the Union Dutchmen (19-13-1 overall, 14-5-0 ECAC Hockey) to Hamden Friday night, and although there were spurts of potency, it was not enough, as they lost by a score of 5-2.
Quinnipiac came out of the gates flying and dictated the pace of the game early on. The Bobcats came within inches of striking first, as sophomore defenseman Brogan Rafferty found senior forward Bo Pieper out front. Pieper, who was driving the net, was unable to put it home, just barely missing wide.
While it was all Quinnipiac early on, the Dutchmen were still able to tally first, taking advantage of a power play opportunity. Union sophomore forward Anthony Rinaldi took a shot from the blue line, creating a rebound for junior defenseman Greg Campbell to pounce on. Campbell picked his spot, firing a wrist shot past Quinnipiac sophomore netminder Andrew Shortridge.
"That game was kind of a microcosm of our season," Quinnipiac head coach Rand Pecknold said. "Late in the first we make a great play and have half an empty net to shoot at, we miss the net, take a bad penalty, and then we're down 1-0."
Union added another goal just over three minutes into the second period when senior forward Ryan Scarfo pounced on a rebound out front, but the Bobcats would not go down without a fight.
Highly-touted freshman forward Matt Forchuk, who led the AJHL in points last season with 97, blasted a slap shot past Union junior goaltender Jake Kupsky on a one-timer set up by junior forward Craig Martin at 15:19 in the second period, cutting the Dutchmen lead in half.
"His skill set is excellent. We project him to eventually be a big time-scorer for us," Pecknold said about Forchuk. "He's coming along, has had some struggles this year, but that was a good goal for him and hopefully he gets a good push here at the end."
The Bobcats were able to carry that momentum into the final period. Roughly one minute into the period, freshman winger Odeen Tufto hit sophomore forward Alex Whelan in stride with a neutral zone saucer pass. Whelan used to his speed to create a breakaway and made no mistake, scoring his team-leading fourteenth goal of the season. However, what would ensue in the next two minutes and 16 seconds is something no one could've expected.
Union's Anthony Rinaldi picked junior defenseman Brandon Fortunato's pocket and went on a breakaway to beat Shortridge with a low wrist shot. Shortridge, who made just 12 saves on the night, was then pulled from the game, being replaced with freshman Keith Petruzzelli.
The Dutchmen added two more goals in this short span to go up 5-2, putting the game out of reach for Quinnipiac. Union freshman forward Sean Harrison buried a breakaway chance and junior forward Brett Supinski iced the game with a short-handed dagger, which came on a two-on-one.
The Bobcats will look to rebound on Saturday, as they will play host to Rensselaer Polytechnic Institute (5-22-4 overall, 4-13-2 in ECAC Hockey) in their final home game of the season.  Puck drop will be at 7 p.m. at Frank Perrotti, Jr. Arena.
While the forecast outside was sunny, the Peoples United Center featured...

Different opponent, same result. The No. 8 Quinnipiac men's ice hockey team...

The Quinnipiac Bobcats (3-4, 0-0 Metro Atlantic Athletic Conference) will host the...
DISCLAIMER: The following audio clip contains explicit language. Cornell coach Mike...

Quinnipiac University's athletic director, Jack McDonald, emphatically denied today having any...

By Brian Farrell, QBSN Staff Writer  With a little less than 200...