MAAC Tournament: Video – Men's basketball looks back on quarterfinal win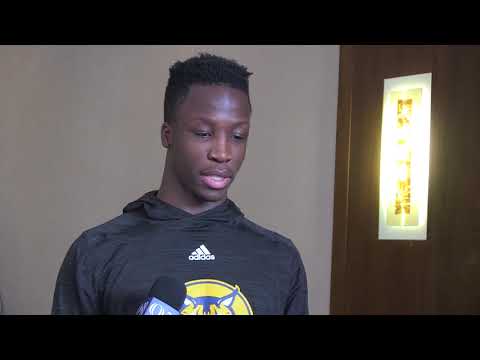 The Quinnipiac Bobcats are headed to the 2018 MAAC semifinals Sunday. Bryan Schwartz caught up with the Bobcats Saturday morning in the team hotel to look back at their quarterfinal win and talk about what is next.
While the forecast outside was sunny, the Peoples United Center featured...

Different opponent, same result. The No. 8 Quinnipiac men's ice hockey team...

The Quinnipiac Bobcats (3-4, 0-0 Metro Atlantic Athletic Conference) will host the...
DISCLAIMER: The following audio clip contains explicit language. Cornell coach Mike...

Quinnipiac University's athletic director, Jack McDonald, emphatically denied today having any...

By Brian Farrell, QBSN Staff Writer  With a little less than 200...