MAAC Tournament: Video – Men's basketball looks back on quarterfinal win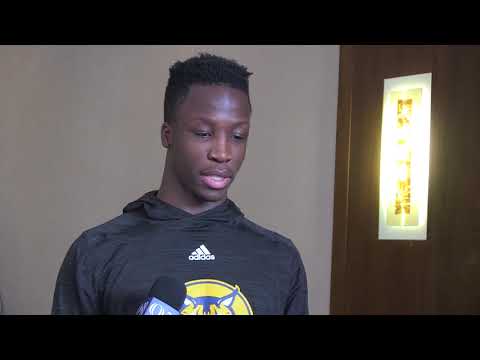 The Quinnipiac Bobcats are headed to the 2018 MAAC semifinals Sunday. Bryan Schwartz caught up with the Bobcats Saturday morning in the team hotel to look back at their quarterfinal win and talk about what is next.
Your 2018 #HockeyEast champions: @TerrierHockey. pic.twitter.com/mFXZQbnmS0 — Kirby Paulson (@knpaulson) March 18,...

By: Shane Dennehy On Saint Patrick's Day the Quinnipiac Bobcats took on...

By: Josh Silverman Follow @JoshMSilverman  It was logjammed. Neither team could pull...
DISCLAIMER: The following audio clip contains explicit language. Cornell coach Mike...

Quinnipiac University's athletic director, Jack McDonald, emphatically denied today having any...

By Brian Farrell, QBSN Staff Writer  With a little less than 200...