MAAC Tournament: Video Recap – Quinnipiac wins thriller over Canisius in quarterfinals, 72-69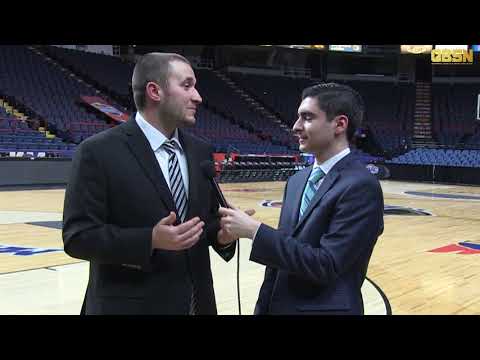 Bryan Schwartz and Ryan Chichester recap Quinnipiac's thrilling win over Canisius in the 2018 MAAC men's basketball tournament quarterfinal round.
Quinnipiac University has suspended its men's lacrosse team, effective immediately. The...

The Quinnipiac volleyball team (2-10, 1-1 Metro Atlantic Athletic Conference) looks to...

Two goals from Matthew Taylor lifted the Quinnipiac men's soccer team (2-4-1,...
DISCLAIMER: The following audio clip contains explicit language. Cornell coach Mike...

Quinnipiac University's athletic director, Jack McDonald, emphatically denied today having any...

By Brian Farrell, QBSN Staff Writer  With a little less than 200...