MAAC Tournament: Video Recap – Quinnipiac wins thriller over Canisius in quarterfinals, 72-69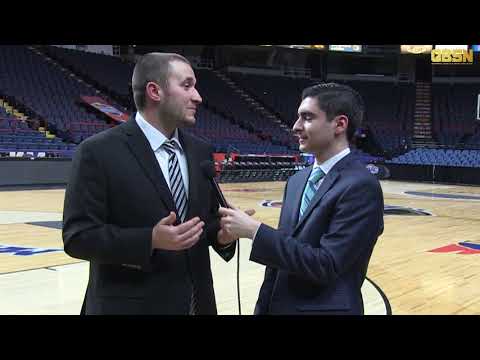 Bryan Schwartz and Ryan Chichester recap Quinnipiac's thrilling win over Canisius in the 2018 MAAC men's basketball tournament quarterfinal round.
Your 2018 #HockeyEast champions: @TerrierHockey. pic.twitter.com/mFXZQbnmS0 — Kirby Paulson (@knpaulson) March 18,...

By: Shane Dennehy On Saint Patrick's Day the Quinnipiac Bobcats took on...

By: Josh Silverman Follow @JoshMSilverman  It was logjammed. Neither team could pull...
DISCLAIMER: The following audio clip contains explicit language. Cornell coach Mike...

Quinnipiac University's athletic director, Jack McDonald, emphatically denied today having any...

By Brian Farrell, QBSN Staff Writer  With a little less than 200...