Carolyn Fales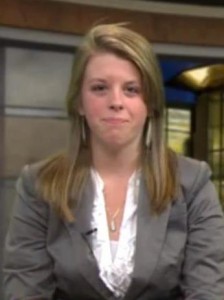 Carolyn Fales is a junior broadcast journalism major, minoring in  political science. Her hometown is Barrington, R.I. Her favorite sports are volleyball, hockey and baseball. She is also very involved in Quinnipiac's television network Q30. She loves to hike and sail and is a big New England sports fan.
The Quinnipiac women's ice hockey schedule has been released, according to a...

Women's lacrosse head coach Danie Caro will not return to the team...

Chelsea Laden and Shiann Darkangelo, former members of the Quinnipiac women's ice...
DISCLAIMER: The following audio clip contains explicit language. Cornell coach Mike...

Quinnipiac University's athletic director, Jack McDonald, emphatically denied today having any...

So your team is in the national championship. Now what do you...
Live Streams
There are no upcoming events.