Carolyn Fales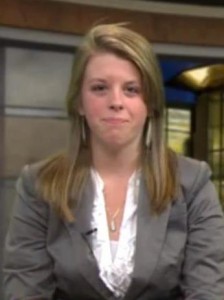 Carolyn Fales is a sophomore broadcast journalism major, double minoring in sports studies and political science. Her hometown is Barrington, R.I. and she spends her summers in West Ossipee, N.H. as a camp counselor. Her favorite sports are volleyball, hockey and baseball. She is also very involved in Quinnipiac's television network Q30. She loves to hike and sail and is a big New England sports fan.
Evan Campbell evened the game late in the third period as Quinnipiac...

The Quinnipiac Bobcats men's soccer team (6-4-2, 3-0-1 MAAC) took on the...

The Quinnipiac women's ice hockey team (4-0-1. 0-0 ECAC) looked to complete...
By Brian Farrell, QBSN Staff Writer  With a little less than 200...

So your team is in the national championship. Now what do you...

By Rob Ciambra The Quinnipiac Bobcats completed the weekend sweep of the...