Carolyn Fales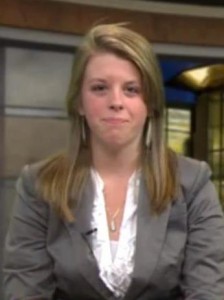 Carolyn Fales is a sophomore broadcast journalism major, double minoring in sports studies and political science. Her hometown is Barrington, R.I. and she spends her summers in West Ossipee, N.H. as a camp counselor. Her favorite sports are volleyball, hockey and baseball. She is also very involved in Quinnipiac's television network Q30. She loves to hike and sail and is a big New England sports fan.
The Quinnipiac men's soccer team took the field on Wednesday against the...

After 20 years as Quinnipiac Athletics and Recreation Director, Jack McDonald's tenure...

After losing the first of their weekend games yesterday to Saint Peter's,...
So your team is in the national championship. Now what do you...

By Brian Farrell, QBSN Staff Writer  With a little less than 200...

By Taylor Massey Eric Da Costa has been the head coach of...