Kyzer Gardiola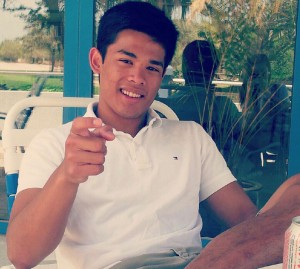 Kyzer Gardiola is a freshman at Quinnipiac, studying mechanical engineering. He is originally from the Philippines but he moved to Saudi at 10 years old. He then continued his high school career in Brewster Academy, a preparatory boarding school in Wolfeboro, N.H., where he was also a Bobcat. Gardiola was very active in the athletic field where he ran cross-country and served as the team captain for the crew team. Don't be surprised when you see Gardiola walking around campus with a camera on his hand because photography is a great passion of his.
Evan Campbell evened the game late in the third period as Quinnipiac...

The Quinnipiac Bobcats men's soccer team (6-4-2, 3-0-1 MAAC) took on the...

The Quinnipiac women's ice hockey team (4-0-1. 0-0 ECAC) looked to complete...
By Brian Farrell, QBSN Staff Writer  With a little less than 200...

So your team is in the national championship. Now what do you...

By Rob Ciambra The Quinnipiac Bobcats completed the weekend sweep of the...