Mark Spillane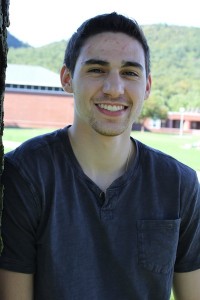 Mark Spillane is a junior broadcast journalism major from Sparta, N.J. He is an avid New York Giants, New Jersey Devils, New York Yankees, Notre Dame football, and USA Track and Field fan. He is a former first team All-Conference and All-Area sprinter for the Pope John XXIII High School track and field team, and has a passion for archery, rifle, pistol and shotgun target shooting. Spillane is the sports director for Q30 Television, Quinnipiac's campus television network, and was the winner of the 2011-12 QBSN Rookie and Color Commentator of the Year Awards. He hopes to broadcast games on the radio or television or host a sports television show in the future.
The Quinnipiac men's soccer team took the field on Wednesday against the...

After 20 years as Quinnipiac Athletics and Recreation Director, Jack McDonald's tenure...

After losing the first of their weekend games yesterday to Saint Peter's,...
So your team is in the national championship. Now what do you...

By Brian Farrell, QBSN Staff Writer  With a little less than 200...

By Taylor Massey Eric Da Costa has been the head coach of...