Matt Colucci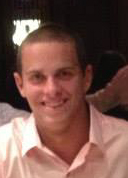 Matt Colucci is a freshman broadcast journalism major from Rochester, N.H. Matt is a member of QBSN and has put in time as a field producer and writer for the organization. In addition to QBSN, Matt spends time working in the Community Action Project and Leadership. He enjoys playing sports in his free time and is a die-hard fan of the San Diego Chargers, Cleveland Cavaliers, Boston Red Sox, and Calgary Flames. One day, Matt hopes to become a sports analyst for ESPN.
The Quinnipiac men's soccer team took the field on Wednesday against the...

After 20 years as Quinnipiac Athletics and Recreation Director, Jack McDonald's tenure...

After losing the first of their weekend games yesterday to Saint Peter's,...
So your team is in the national championship. Now what do you...

By Brian Farrell, QBSN Staff Writer  With a little less than 200...

By Taylor Massey Eric Da Costa has been the head coach of...