Rob Ciambra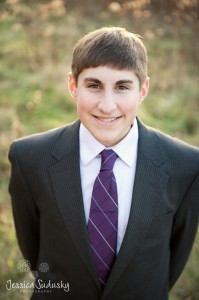 Rob Ciambra worked extensively with QBSN throughout his freshman year. His most notable work for QBSN includes field producing and color commentating men's and women's ice hockey, as well as baseball and softball games. He also has written for QBSN's Bobcat Bulletin, as well as helped with the production of the QBSN-produced Q30 TV program, Bobcat Breakdown. A sophomore from Northford, Conn., he has been following Quinnipiac men's ice hockey since they called the Northford Ice Pavilion their home. Ciambra is currently an undecided major enrolled in the School of Communications.
The Quinnipiac men's soccer team took the field on Wednesday against the...

After 20 years as Quinnipiac Athletics and Recreation Director, Jack McDonald's tenure...

After losing the first of their weekend games yesterday to Saint Peter's,...
So your team is in the national championship. Now what do you...

By Brian Farrell, QBSN Staff Writer  With a little less than 200...

By Taylor Massey Eric Da Costa has been the head coach of...