Tom Albanese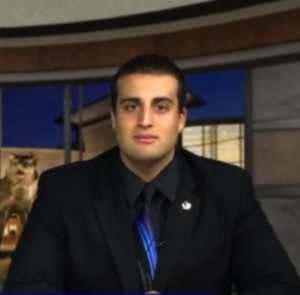 Tom Albanese is in his third year working with QBSN. He is a junior, studying broadcast journalism and is working on a minor in sports studies. Tom's experience with the Quinnipiac Bobcat Sports Network includes play-by-play, color commentating, field producing, and also writing articles for QBSN's website. He has had a few stories featured in QBSN's monthly bulletin and he hopes to write more stories for QBSN's new magazine. Tom also works with Q30 Television, another media organization on campus, and was recently named co-executive producer of "Sports Paws," one of the two sports shows on the network.
The Quinnipiac men's soccer team took the field on Wednesday against the...

After 20 years as Quinnipiac Athletics and Recreation Director, Jack McDonald's tenure...

After losing the first of their weekend games yesterday to Saint Peter's,...
So your team is in the national championship. Now what do you...

By Brian Farrell, QBSN Staff Writer  With a little less than 200...

By Taylor Massey Eric Da Costa has been the head coach of...