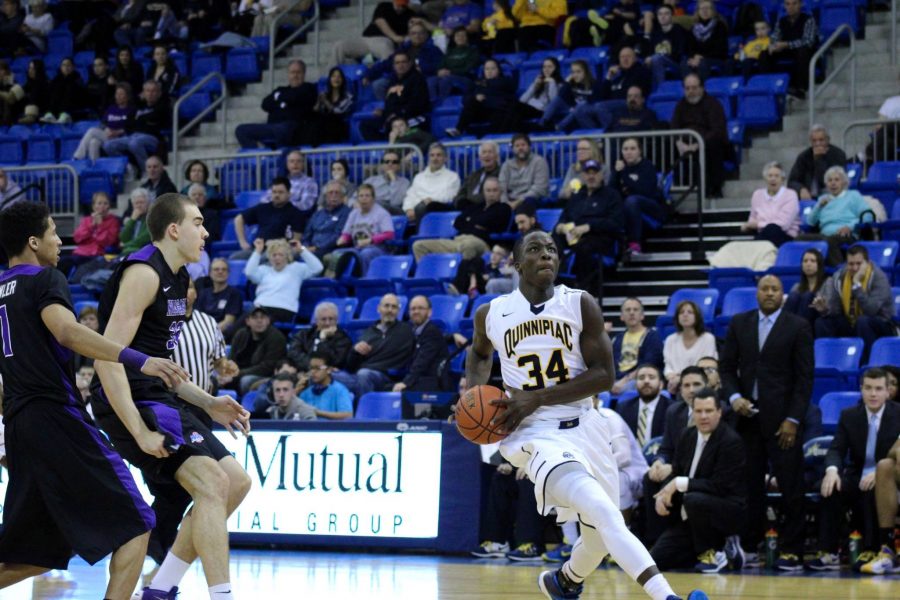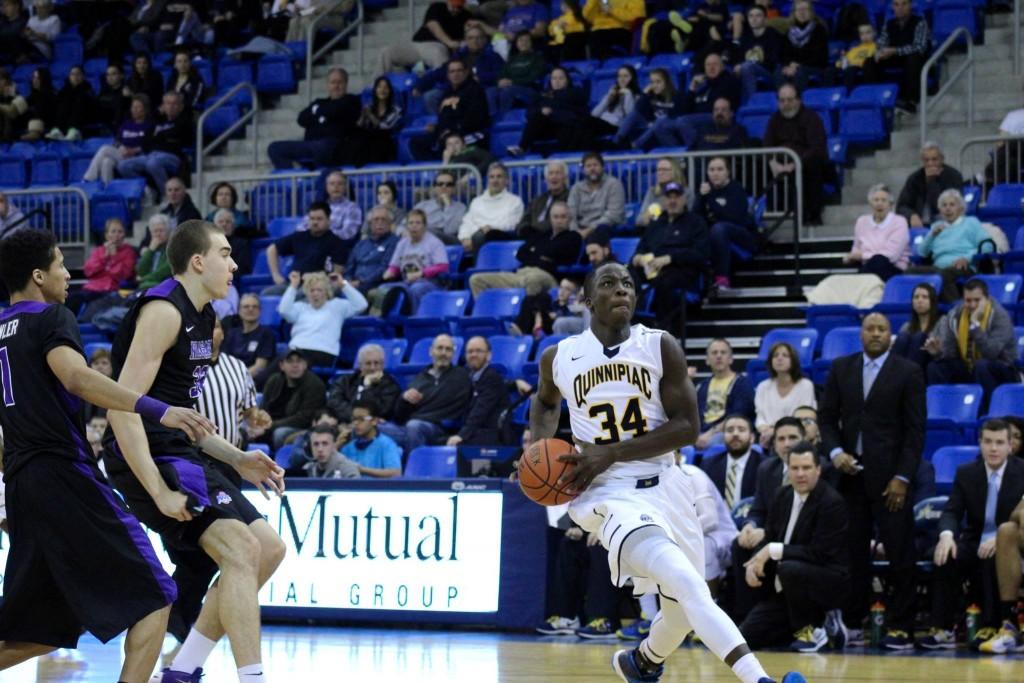 While Quinnipiac has been very faithful to its coaches, last year it showed the door to head coach Tom Moore. Moore originally had success with the program, but after a few years of underperforming coupled with no wins in the Metro Atlantic Athletic Conference tournament, it was time for a change.
Enter Baker Dunleavy. The 35-year-old who was formally an assistant coach at Villanova has already set the tone. His practices are different, his coaching style is new and now its time to show the community what he has accomplished.
After losing six of its eight top scorers from last season, Quinnipiac will roll out almost an entirely new lineup on Saturday. Leading the charge for Quinnipiac is freshman Rick Kelly, who will more than likely start at the point for Quinnipiac.
Player to Watch: Chase Daniels
Senior Chase Daniels was recently voted to the MAAC 3rd-team in the conference's preseason coaches poll. He enters the game as possibly the only player to start multiple games last season and remain in this years starting lineup. Last season, Daniels averaged over 28 minutes and 13 points per game.
His 51 percent shooting percentage was second on the team and led the team in rebounds. If the Bobcats are going to have success on Saturday, it will be on the back of the senior forward.
Keys to Victory: Dartmouth's Evan Bourdreaux and Miles Wright
Breaking today, Dartmouth senior Evan Bourdreaux will sit out this year and graduate early. Bourdreaux averaged over 17 points a game last year coupled with nine rebounds.
Him sitting out this season, which obviously includes Saturday's matchup, is huge for Quinnipiac. Bourdreaux could have dominated the game and would have matched up against Daniels, who will now face lesser competition.
Quinnipiac will now transfer its attention to senior wing Miles Wright, who averaged close to 10 points a game, could give Quinnipiac trouble on the perimeter. In addition to playing stout defense, Quinnipiac will also need to work its own perimeter.
Getting its three point shooters involved early and often will be key to getting a win in Quinnipiac's home opener.
The Game
The season will start Saturday at 2 p.m. in Hamden, Connecticut at the TD Bank Sports Center. Though the game is out of conference, both teams will look to start its season 1-0. Bryan Schwartz and Josh Silverman will be on the call for @QBSN.