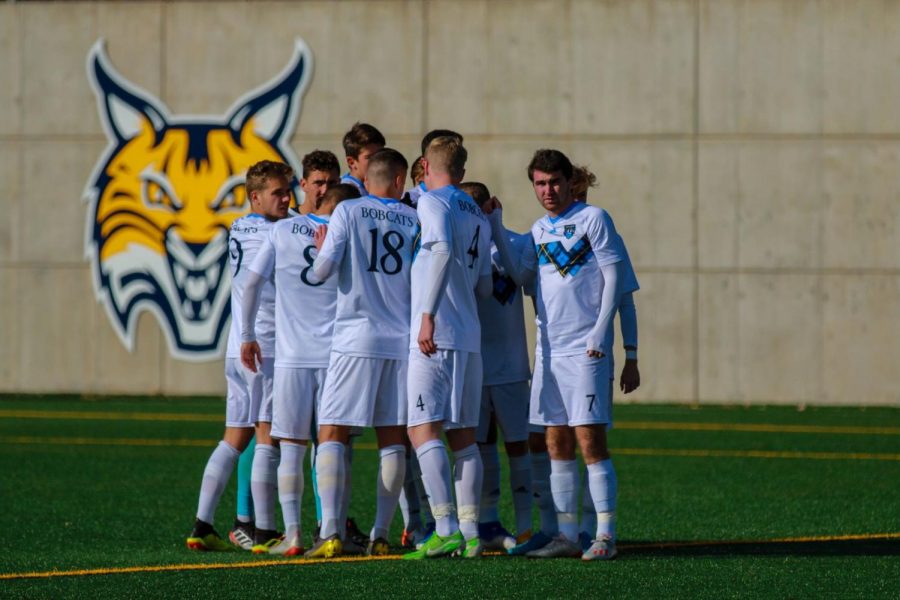 Quinnipiac Men's Soccer has now lost four of their past five games after a 4-2 loss to Rider on Wednesday. The Bobcats dropped to 6-4-0 overall on the season and 1-2-0 in conference play. 
A common theme as of late for the squad is getting scored on first and early. In three of the past four games they've played, Quinnipiac has surrendered the first goal.
It was no different on Wednesday, as Quinnipiac goalkeeper Antreas Hadjigavriel was beat in the 11th minute of the game by Rider back Regis Dulck from the corner. The Broncs weren't done in the first half, tacking on one more goal before halftime.
However, this wasn't anything Bobcats coach Eric Da Costa's team hadn't seen before. Just 12 days earlier, Quinnipiac had come back from being down by a goal twice before eventually losing in overtime.
The Bobcats hopes were short lived, though, as the Broncs found the back of the net again early this time, with Francisco Gomez Olano putting the tally on the board making it 3-0.
Quinnipiac was given a spark in the middle of the second half on a corner kick from Jared Smith that fooled goalkeeper Guillaume Veinante with traffic in front.
The Bobcats thought they had made the game interesting, but a goal was called off due to obstruction with Veinante.
Rider would capitalize on the momentum swing as leading goal scorer and point getter Zaki Alibou added to his team leading stat line of four goals and 11 points with two more goals.
Quinnipiac added one late goal in the final minute on a header from Sam McCann on a play that developed from the corner, but not before a second Bobcat goal was waved off.
After a 5-0-0 start, Quinnipiac has now fallen out of first place in the MAAC and down to third.
The season has seen two different splits, as in the first five they scored eight goals and two goals against, while in the last five they have scored seven times but 16 against leading to a 1-4-0 record over their previous five games.
Quinnipiac will look to get their season back on track Saturday in a meeting with Canisius.