QBSN Presents: Bobcat Breakdown (4/22/14)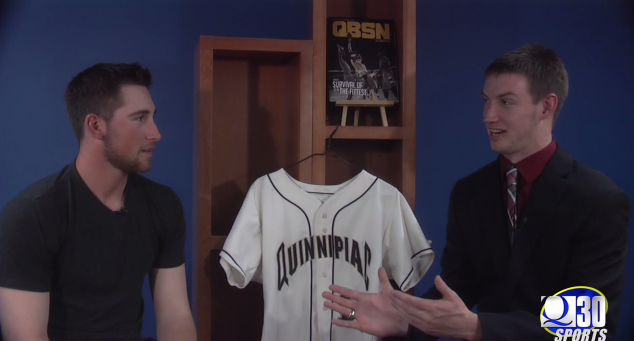 The spring seasons are coming closer to an end and all of the latest updates are presented on this week's episode of "Bobcat Breakdown."
Dylan Fearon hosts this week's episode along with panelists Zach Daly, Marty Joseph, and Nick Dench.
The group talks about the baseball and softball teams who are both fighting to get into the playoffs.
Nick Dench sits down with freshman Brandon Shileikis of the baseball team. He discusses playing with Dan Gooley in his final year as head coach, his freshman season, and more.
The panelists also discuss all of the incoming recruits for the field hockey, men's basketball and men's ice hockey teams who will be taking their talents to Quinnipiac beginning in the 2014-2015 school year.