ECAC Men's Power Rankings: Week 2
Marty Joseph
November 13, 2014
Hang on for a minute...we're trying to find some more stories you might like.
After a busy opening and interesting opening weekend, ECAC action resumes this weekend with another full slate of games. Here is a look at QBSN's second weekly power rankings for the conference.

1. Colgate (7-3-0, 1-1-0 ECAC) Previous Ranking: #1

The Raiders got blown out at QU, 5-0, but rebounded with a 5-1 win at Princeton. Despite the loss in Hamden, Colgate is still the most experienced and one of the deepest teams in the ECAC. However, the Raiders will need to rely on that depth with Mike Borkowski done for the year with a knee injury and Tylor Spink still out of action. If they slip this weekend, there could be a new number one in the rankings.
Next up: Nov. 14 vs. St. Lawrence, Nov. 15 vs. Clarkson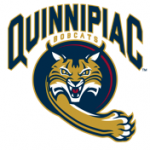 2. Quinnipiac (5-2-1, 2-0-0 ECAC) Previous Ranking: #5

QU jumped up three spots from last weeks ranking with big wins at home over Colgate and Cornell. The Bobcats have won four straight after a slow start to their season and appear to be heading back in the right direction. But I'm still interested to see how this team can play away from High Point Solutions Arena. In their only road game this season, the Bobcats were blown out by UMass-Lowell, 6-3.
Next up: Nov. 14 at No. 12 Union, Nov. 15 at RPI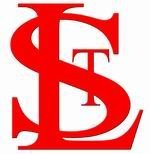 3. St. Lawrence (6-3-1, 2-0-0 ECAC) Previous Ranking: #4

The Saints are quietly the deepest scoring team in the nation. Through 10 games, they already have 20 players with a goal and have dominated the first and third periods of games all season. St. Lawrence's top 10 offense should match up pretty well against a struggling Cornell team but it will be interesting to see how they fare against Colgate. The Saints haven't lost in regulation since their season opener and could start to separate themselves from the rest of the ECAC early on.
Next up: Nov. 14 at No. 6 Colgate, Nov. 15 at Cornell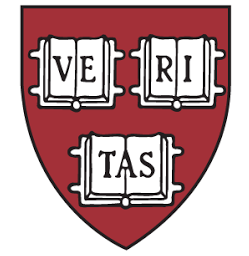 4. Harvard (2-0-2, 1-0-2 ECAC) Previous Ranking: #10

Harvard had one of the most impressive past weeks of any teams in the nation. Convincing wins over RPI and No. 8 Boston College and a tie on the road against the defending champs is no easy five points. My only concern is that the Crimson have been up and down through four games even though they have found ways to salvage points in ties to Dartmouth and Union. Two wins this weekend, and the Crimson could be one of the early surprises in the ECAC.
Next up: Nov. 14 vs. Brown, Nov. 15 vs. Yale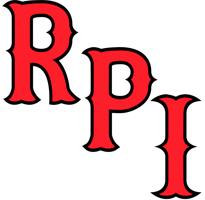 5. Rensselaer (4-6-0, 3-1-0 ECAC) Previous Ranking: #2

RPI is a tough team to analyze thus far. I give them the benefit of the doubt in losses to Minnesota and Denver, and with wins against Notre Dame and Union they seemed to have a solid start given the difficult schedule. But blow out losses at home to Bentley twice and Harvard raise a lot of question marks when looking at this team. However, currently sitting in first place in the ECAC is never a bad thing and a pair of wins at home could get the Engineers right back on track.
Next up: Nov. 14 vs. Princeton, Nov. 15 vs. No. 20 Quinnipiac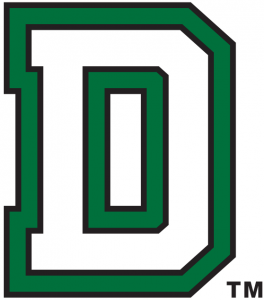 6. Dartmouth (1-1-1, 1-1-1 ECAC) Previous Ranking: #9

The Big Green had an impressive come from behind victory on the road at Union but stumbled the next night at RPI which keeps them out of the top five in this week's rankings. Friday's game opens a five game home stand and a chance for Dartmouth to gain some traction after a decent start away from Hanover. Both Yale and Brown have struggled thus far, so if the Big Green play to their potential it will be a four point weekend at Thompson Arena.
Next up: Nov. 14 vs. Yale, Nov. 15 vs. Brown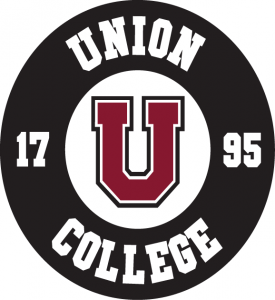 7. Union (5-4-1, 0-3-1 ECAC) Previous Ranking: #3

After a dominant five game winning streak to start the year, no one expected the defending champs to stumble the way they have in the past five. The three-time defending ECAC champs have dug themselves into an early hole in the first four games. It doesn't get much easier for the Dutchmen with Quinnipiac coming to Schenectady on Friday, who have won four of the last five meetings between the teams. Colin Stevens will need to be on his game against a talented Bobcat offense.
Next up: Nov. 14 vs. No. 20 Quinnipiac, Nov. 15 vs. Princeton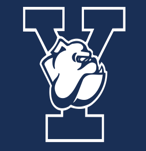 8. Yale (1-1-2, 0-1-1 ECAC) Previous Ranking: #6

The Bulldogs have struggled to find the back of the net scoring only six goals through the first four and coming off a 4-0 loss at Ingalls to St. Lawrence. With the next four games on the road, Yale will need to find ways to put the puck in the net especially against Harvard and next weekend at Colgate. The Bulldog offense is young, so a few goals could go a long way for their confidence.
Next up: Nov. 14 at Dartmouth, Nov. 15 at Harvard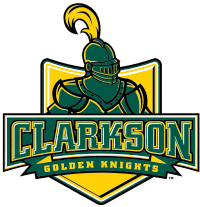 9. Clarkson (3-4-3, 1-0-1 ECAC) Previous Ranking: #12

The Golden Knights put an end to their seven game winless stretch (0-4-3) with a 2-1 win at Brown last Saturday. Clarkson has only scored more than two goals in three of 10 games so far and will struggled again to find offense against two of the nations top five defenses. However, the way the Big Red have struggled offensively, two goals could be enough to leave Lynah Rink with two points. Colgate on the other hand, will be a different story if the Golden Knights don't find the back of the net.
Next up: Nov. 14 at Cornell, Nov. 15 at No. 6 Colgate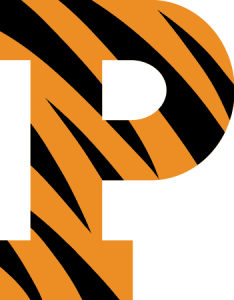 10. Princeton (1-2-1, 1-1-0 ECAC) Previous Ranking: #11

The Tigers snuck out a win at home over Cornell before getting beat 5-1 by a frustrated Colgate team that suffered similar fate the previous night. Along with Quinnipiac, Princeton will travel up to RPI and Union to begin a four game road trip and first road games of the season. The offense and defense have both been an issue, giving up five or more goals twice already and only finding the back of the net six times. The Tigers will need to be solid in all three zones to avoid a 1-3-0 conference start.
Next up: Nov. 14 at RPI, Nov. 15 at No. 12 Union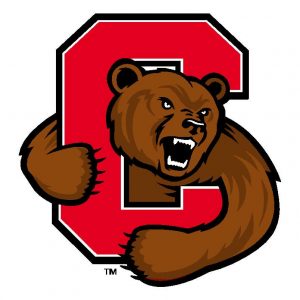 11. Cornell (0-3-1, 0-2-0 ECAC) Previous Ranking: #7

With Andy Iles gone and Joakim Ryan out with an early season injury, one would think the Big Red are winless because of their defense. But that has not been the story. The Big Red boast the nations third ranked defense through four games and Mitch Gillam has stepped into the starting role and flourished with a sub-1.00 goals against average and a .969 save percentage but is 0-2-1 due to the teams inability to score. Maybe coach Mike Schafer's post game rant at Quinnipiac will ignite his team moving forward.
Next up: Nov. 14 vs. Clarkson, Nov. 15 vs. St. Lawrence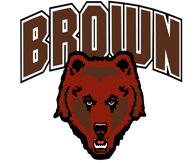 12. Brown (1-2-0, 0-2-0 ECAC) Previous Ranking: #8

The Bears drop to the bottom of the rankings following back to back losses this past weekend at home. Like Yale, it doesn't get any easier opening up a four game road trip against the Crimson who are coming off a huge win against BC. I still think Brown will be a team that could make some noise in the ECAC this season, but they will need to get back to playing their way and grind out some wins on the road this weekend.
Next up: Nov. 14 at Harvard, Nov. 15 at Dartmouth
Game To Watch:
St. Lawrence at No. 6 Colgate
Starr Rink in Hamilton, N.Y.
Friday, Nov. 14 at 7 p.m.
St. Lawrence travels to Hamilton for the first time since its season ending last year at the hands of the Raiders in the ECAC tournament. Colgate swept the best of three series taking the games 2-1 and 4-3 to advance to the ECAC Semifinals, returning the favor for having its season cut short in the ECAC tournament by the Saints the previous year. Including the playoffs, the Raider took all four meeting between the teams last season, outscoring the Saints 18-10. But similarly to last weekend at Quinnipiac, one can bet that Colgate coach Don Vaughan doesn't expect his team to dwell on past playoff meetings.
The Saints' balanced scoring attack can create plenty of match up problems for the banged up Raiders. As already mentioned, St. Lawrence already has goals from 20 different players and only Alexander Dahl has suited up for the Saints and yet to register a point. Not many expected this right away from St. Lawrence especially given the departure of the Carey brothers, but Greg Carvel has found the formula to once again produce one of the nations top offenses. This should be an interesting match up that judging by last season could be high scoring.
Last weekend, Quinnipiac's offensive speed proved to be nuisance to Colgate, but playing at home will allow Vaughan to get his match ups against the Saints. The Raiders responded well with a 5-1 win over Princeton after getting trounced on Friday night but the announcement of Borkowski's injury is even more bad news for an injury plagued team. Charlie Finn is the biggest factor for Colgate in this game. Last Friday, two shots found the way into the net in the first five minutes and Quinnipiac was off an running. Finn will need to turn away the initial push from a confident Saints offense in order to avoid similar fate. This high powered offense is just as good if not better than the Bobcats' and without Finn playing the way he played in October, things could get ugly again for the Raiders.