ECAC Men's Power Rankings: Week 3
Hang on for a minute...we're trying to find some more stories you might like.
After the second full week of games some teams are starting to separate themselves from the pack, as well as some teams falling deep into the basement of the conference. Here is a look at QBSN's third weekly power rankings for the conference.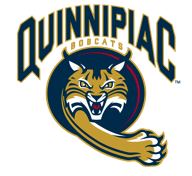 1. Quinnipiac (7-2-1, 4-0-0 ECAC) Previous Ranking: #2
 The Bobcats claim the top spot this week after wins at Union and RPI. QU's win streak is now at six after a slow start to the season and the Bobcats are starting to emerge as the same conference power from the previous two seasons. The big take away from this past week was four goals, including a hat trick, from Travis St. Denis who was named the ECAC Player of the Week. Michael Garteig has also been a different goaltender since the start of conference play only allowing four goals in four ECAC games. With this team slowly gathering team, the Bobcats could be poised for another long unbeaten streak that defined the previous two seasons.
Week Ahead: Nov. 21 at Clarkson, Nov. 22 at St. Lawrence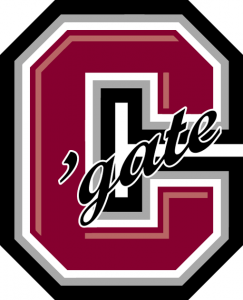 2. Colgate (8-3-1, 2-1-1 ECAC) Previous Ranking: #1
 The Raiders are bumped from the top spot for the first time but have rebounded from the 5-0 loss to Quinnipiac with points in three straight, outscoring opponents 12-5. Despite two major injuries to their offensive attack, Colgate continues to have a deep scoring attack. Brown and Yale are both beatable teams but bring very physical games which could present problems for the Raiders. Wins this weekend would be huge for Colgate with Boston University and Providence on the horizon.
Week Ahead: Nov. 21 vs. Brown, Nov. 22 vs. Yale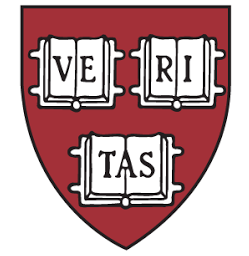 3. Harvard (4-1-2, 3-1-2 ECAC) Previous Ranking: #4
 The Crimson are the surprise team of the ECAC thus far and even in the nation with a convincing win over Boston College already on their resume and if not for Alex Lyons' performance this past weekend, they could be undefeated. The next five games will tell what this team is really made of with three on the road against teams in the top 14 of the nation and Harvard's youth will show against these powerful teams.
Week Ahead: Nov. 21 vs. Bentley, Nov. 25 at No. 3 Boston University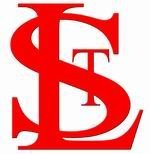 4. St. Lawrence (7-4-1, 3-1-1 ECAC) Previous Ranking: #3
The Saints return home after an impressive 4-1-0 road trip, outscoring opponents 19-9. The balanced scoring attack of St. Lawrence will lead them past the struggling defense of Princeton and could present match-up problems for Quinnipiac on Saturday night. Two wins this weekend could swing the Saints into the top 20 and expect a high scoring affair against the Bobcats on Saturday night.
Week Ahead: Nov. 21 vs. Princeton, Nov. 22 vs. No. 14 Quinnipiac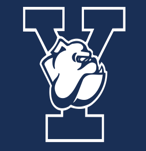 5. Yale (3-1-2, 2-1-1 ECAC) Previous Ranking: #8
 The Bulldogs make the biggest jump in the rankings this week with roads wins against Dartmouth and Harvard last weekend. Alex Lyons seems to be getting better as the season goes on with two impressive games last weekend, including a 33 save performance against the Crimson. He should continue his success against Cornell's struggling offense but Yale will need to provide him some scoring help against Colgate on Saturday.
Week Ahead: Nov. 21 at Cornell, Nov. 22 at No. 6 Colgate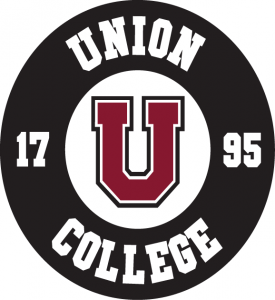 6. Union (6-5-1, 1-4-1 ECAC) Previous Ranking: #7
The Dutchmen finally snapped their six games winless streak with a 6-1 win over Princeton last Saturday. An 11 day break is just what the Dutchmen needed in order to regroup and build off the win over the Tigers. The defending champs are away from Schenectady until December 27 which might not be a bad thing with four of five losses coming at home this season. A rough start indeed, but the Rick Benett's squad will begin to turn it around and you can bet on it that they will be back towards the top of the conference come season's end.
Week Ahead: Off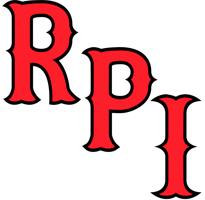 7. Rensselaer (5-7-1, 4-2-0 ECAC) Previous Ranking: #5
 It's been an up and down year for the Engineers but they've found ways to win in conference play. With three straight games against UNH and Michigan the RPI needs wins in order to boost its ranking in the Pairwise. Currently 1-5-1 in non-conference games and well on the outside of the top 16 in the Pairwise, the Engineers need these wins in order to give them any chance at an at-large bid because their still not at the point where their good enough to win the ECAC.
Week Ahead: Nov. 25 at New Hampshire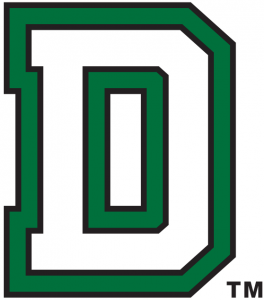 8. Dartmouth (2-3-1, 2-3-1 ECAC) Previous Ranking: #6
 The Big Green haven't been able to string together back to back wins so far this season. They need to use this nine day break in order to work on changing that with games against No. 3 BU and No. 14 QU on the horizon. The scoring has been fairly deep with 11 different goal scorers in six games but needs to be more consistent as the Big Green have been held to a goal or fewer in half their games.
Week Ahead: Off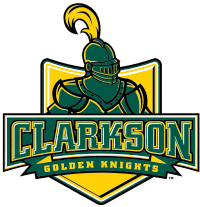 9. Clarkson (3-5-4, 1-1-2 ECAC) Previous Ranking: #9
 Offense has been the major issue for the Golden Knights this season and after a 2-0 start, they only have one win in their past 10 games. With the offense in the bottom tenth of the nation and their powerplay only better than Wisconsin's, the Golden Knights need a better showing on Friday night against the ECAC's hottest team.
Week Ahead: Nov. 21 vs. No. 14 Quinnipiac, Nov. 22 vs. Princeton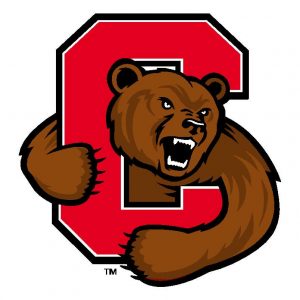 10. Cornell (1-4-1, 1-3-0 ECAC) Previous Ranking: #11
The talent and size on the Big Red roster needs to find more ways to hit the back of the net before it's too late. Currently ranked at the bottom of the nation in scoring, Cornell needs to use its current homestand to turn things around. With a confident Alex Lyons coming into Lynah, it could be difficult. Two losses or even more goal scoring struggles from the Big Red and it could be panic button time in Ithaca already.
Week Ahead: Nov. 21 vs. Yale, Nov. 22 vs. Brown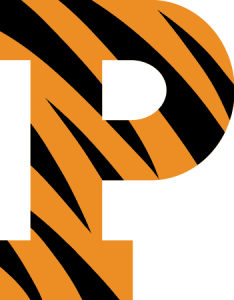 11. Princeton (1-4-1, 1-3-0 ECAC) Previous Ranking: #10
There is no hiding the truth, the Tigers are rebuilding and it will be a long season. There has been a lot of positives for the Tigers to build on as they've been unable to score more than two goals in a game and have allowed five or more goals three times. If anything, Princeton should look back to its 2-1 victory over Cornell for positives.
Week Ahead: Nov. 21 at St. Lawrence, Nov. 22 at Clarkson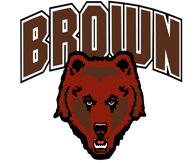 12. Brown (1-4-0, 0-4-0 ECAC) Previous Ranking: #12
 After a pair of blow out losses on the road, the Bears have sunk even deeper into the abyss of the ECAC. A team that I thought had more to offer has struggled mightily to keep the puck out of its own net. It doesn't get much easier in Providence with the meat of Brown's schedule coming up.
Week Ahead: Nov. 21 at No. 6 Colgate, Nov. 22 at Cornell

Game to Watch:
Yale at Cornell
Lynah Rink in Ithaca, NY
Friday, Nov. 21 at 7 p.m.
Yale travels to Ithaca for the first time in nearly a year in a classic Ivy League match-up with Cornell. The Big Red took both games against the Bulldogs with a 2-1 win at Lynah Rink before a 3-2 overtime win at Ingalls in late January. Friday will mark the 147th meeting between the two teams with the Big Red owning the 81-60-5 advantage, though the Bulldogs have won 10 of the last 14 meetings. The Bulldogs never trailed in two wins over Dartmouth and Harvard, and Alex Lyons will look to build on his ECAC Goaltender of the Week performance against the Big Red's struggling offense.
Sophomores John Hayden and Mike Doherty have built off their rookie season's with strong starts leading the Yale offense with six and five points respectively. Alex Lyons seems to be getting better by the day as he now holds a 3-1-2 record with a 1.82 goals against average and .937 save percentage after his best performance of the year against Harvard. Now with back to back wins for the first time this season, the young Bulldogs squad will look to continue their early success. On top of Lyons' play and a fifth ranked penalty kill the Bulldogs defense should continue to succeed.
The Big Red finally won their first game of the season with a thrilling 2-1 overtime victory but fell 4-2 the next night against St. Lawrence. Despite the struggles for the Big Red, Mitch Gillam has impressed in taking over for Andy Iles. Despite a 1-3-1 record, Gillam has a 1.66 goals against average and a .944 save percentage. This is a huge weekend overall for the Big Red in order to get back towards the top of the conference before it is too late. Look for seniors Joel Lowry and Cole Bardreau to lead the offense and try to start turning this around for Cornell.
Week 2 Rankings: https://theqbsn.com/2014/11/13/ecac-mens-power-rankings-week-2/