QBSN Presents: Bobcat Breakdown (11/10/14)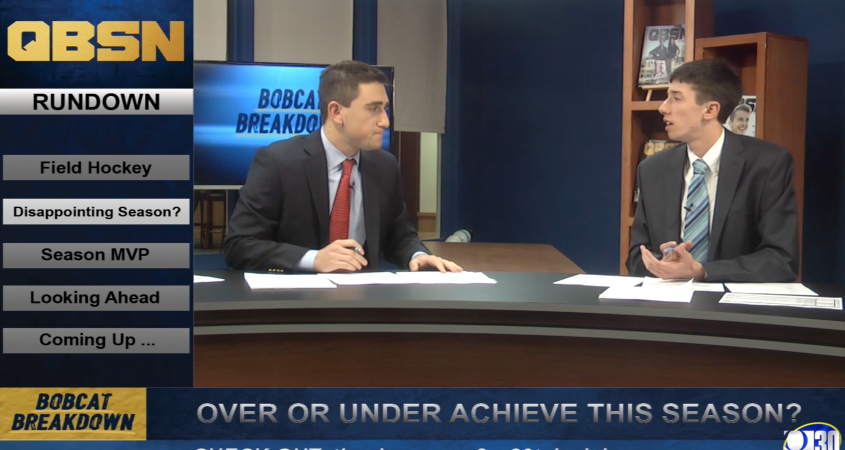 Thomas Albanese
November 12, 2014
It's the debut of a new show style this week on "Bobcat Breakdown."
Morey Hershgordon and Dylan Fearon host the show.
They have a back-and-forth debate discussing some interesting topics and even a little controversy about several Quinnipiac teams.
The field hockey team lost to Rider in the MAAC semifinals. Discussion ensues about the team's disappointing season, the most valuable player of the season and what to look ahead next season for the team.
The men's ice hockey team earned a pair of wins at home against two quality opponents. The duo recap the weekend, the tensions among Cornell's head coach, Mike Schafer about a play in their game and if Quinnipiac's defense is returning to form.
The men's and women's basketball preseason coaches polls have been released. Find out if both hosts agree or disagree with the order of teams in each poll.