A look ahead: 2015-16 non-conference opponents announced
Marty Joseph
March 30, 2015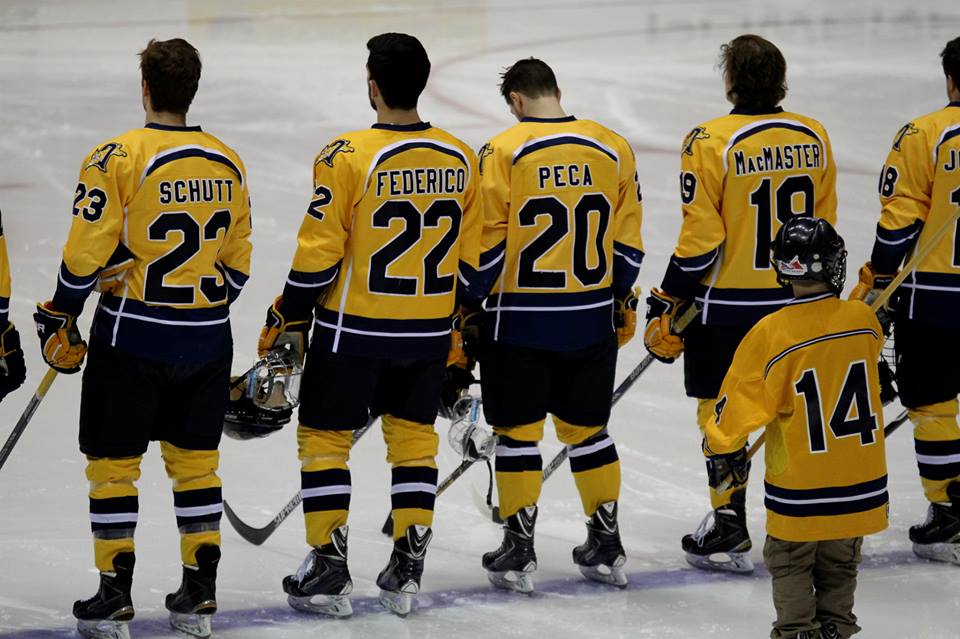 Quinnipiac men's ice hockey's 2015-16 non-conference opponents are set with 12 non-conference games on tap for the Bobcats and the schedule to be announced at a later date, according to Chip Malafronte of the New Haven Register.
The home slate for the Bobcats includes matchups with St. Cloud State, Boston University, Bentley, Maine, Holy Cross, and Massachusetts.
Quinnipiac will also travel on the road to Maine, Holy Cross, Massachusetts, Northeastern, and a neutral site game at Webster Bank Arena against Connecticut.
St. Cloud State will come to High Point Solutions Arena in October for a pair of games. The Huskies hosted the Bobcats in Minnesota during January.
Quinnipiac and Boston University will play for the first time in their respective history, with a trip to Boston scheduled for 2016-17.
Holy Cross and Massachusetts will play the Bobcats in two game, home-and-home weekends with the series against the Minutemen taking place on Thanksgiving weekend.
The matchups with the Black Bears will be single games.
Quinnipiac went 5-3 in 2014-15 against opponents on tap for next season. The Bobcats took a pair from Northeastern, earned splits with St. Cloud State and Massachusetts, beat Bentley, and fell to Connecticut.