QBSN Presents: Bobcat Breakdown (3/24/15)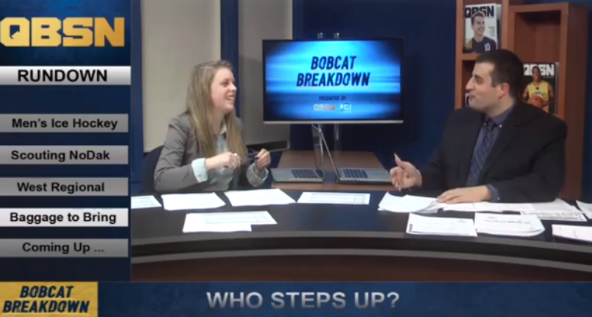 Hang on for a minute...we're trying to find some more stories you might like.
The Quinnipiac men's ice hockey team is headed to the NCAA tournament, while the women's basketball season comes to a close.
Carolyn Fales and Tom Albanese discuss the playoff action of those two teams, starting off by previewing the Western Regional and the first game against the University of North Dakota in Fargo.
The two talk about the women's basketball loss to Oklahoma in the first round of the NCAA tournament and what implications the 31-4 season has for the team.
Mark Spillane sits down with Indoor Track and Field runner Shameal Samuels, named the 2015 MAAC Most Outstanding Women's Track Performer, to discuss her season.
Our crew then discusses spring sports, and give a "fact or fiction" prediction of the teams going into the season.