QBSN Presents: Bobcat Breakdown (3/3/15)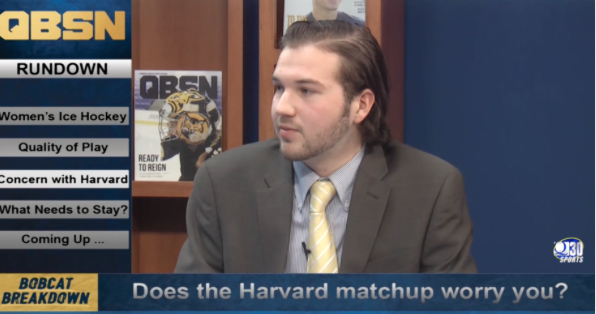 Hang on for a minute...we're trying to find some more stories you might like.
The playoffs for all of the winter sports leads the debate and analysis on this week's episode of "Bobcat Breakdown."
Jon Alba and Connor Fortier anchor and discuss each of the winter teams.
The women's ice hockey team began it's postseason this week by sweeping Princeton two straight games to advance to the ECAC Semifinals against Harvard. The hosts break down if the team can make a push to win the ECAC and if Rick Seeley's squad should be worried about Harvard.
The men's basketball's team defeated Siena at home, but lost to Manhattan on the road to complete the regular season. The men proceed to the MAAC Tournament as the number-six seed. The panel discusses Quinnipiac's opening opponent, the Marist Red Foxes and they describe what will make or break the team's chances of going to the NCAA Tournament.
As for the men's ice hockey team, they earned a first-round bye in the ECAC Tournament, and the panel decides which player has to step up in the playoffs.
The women's basketball team sits with the number-one seed in the MAAC Tournament. The panel takes a closer look at how far they can go in the tournament.
The hosts also break down the All-MAAC selections.