QBSN Presents: Bobcat Breakdown (4/14/15)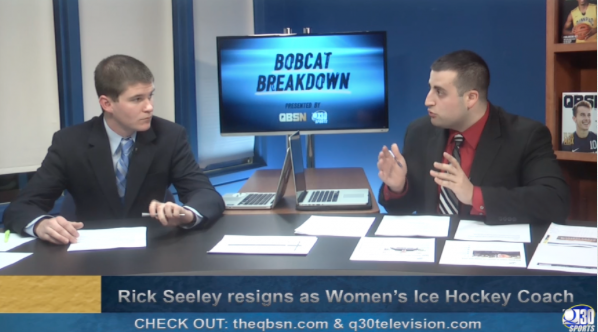 Hang on for a minute...we're trying to find some more stories you might like.
Marty Joseph and Tom Albanese bring on Morey Hershgordon to discuss the newest developments in Rick Seeley's departure from the Quinnipiac women's ice hockey team.
Victoria Rutigliano sits down with men's lacrosse phenom Brian Feldman to discuss his season so far.
The hosts then discuss baseball, and have a rapid fire session for spring sports.