Caro out as women's lacrosse coach
Women's lacrosse head coach Danie Caro will not return to the team for the upcoming season, the Quinnipiac University athletics department announced today.
Caro led the Bobcats to an 81-81 record in her 10 years as head coach, including four Northeast Conference regular season championships, an NEC Tournament championship, and a spot in the 2011 NCAA Tournament.
"I would like to thank Danie Caro for all that she has done for Quinnipiac women's lacrosse over the last 10 years," athletic director Greg Amodio said in a statement. "Danie's leadership has built a strong foundation for the program's future growth."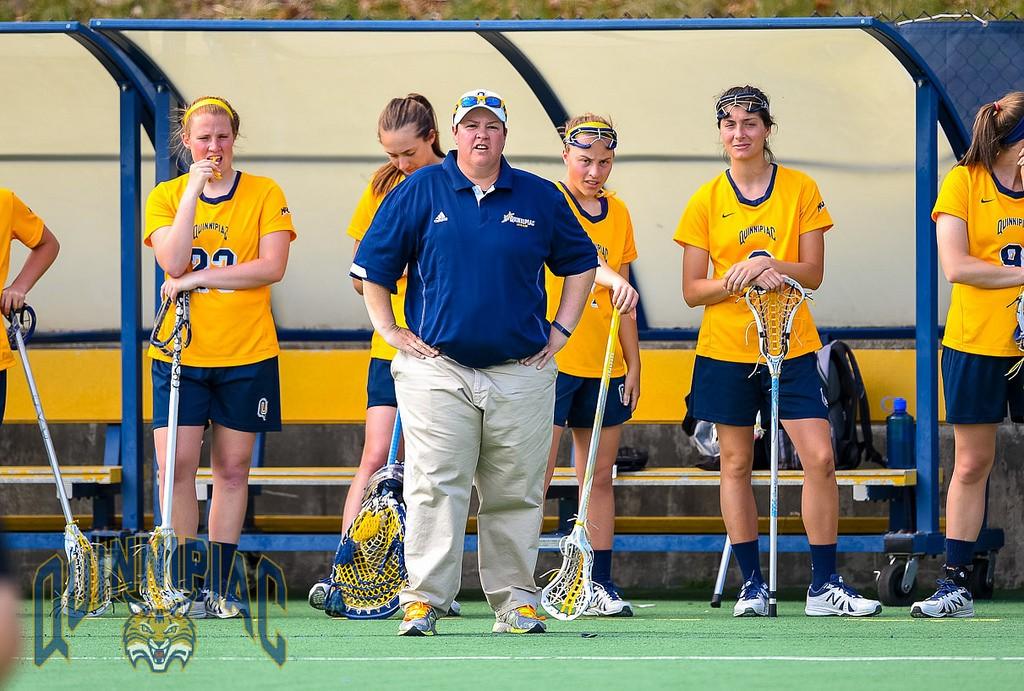 Quinnipiac was recognized by the Intercollegiate Women's Lacrosse Coaches Association for Academic Merit Squad every year of Caro's tenure. Additionally more than 150 student-athletes were honored with individual academic awards from the IWLCA, NEC, and Metro Atlantic Athletic Conference during her time at Quinnipiac.
"I am incredibly proud of what the student-athletes at Quinnipiac have accomplished – both on and off the field," Caro said in a statement. "It has been an honor to work with these players and I have no doubt that the program is poised to excel in the future. I am very grateful for my time spent at Quinnipiac and will miss working with all of the people that have made the University such a special place."
Assistant coach Brittany Hauser will serve as the team's interim head coach while the university conducts a search to fill the position.