Former women's hockey coach Rick Seeley sues Quinnipiac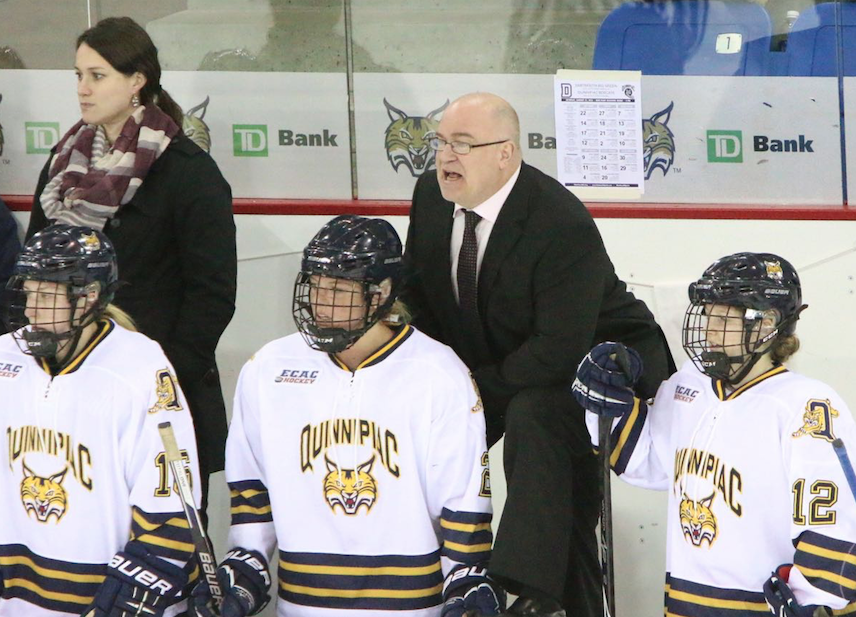 Former Quinnipiac women's hockey coach Rick Seeley has filed a wrongful termination lawsuit against the university. Seeley was fired this past April after allegations of physical and verbal abuse arose.
The lawsuit, which was filed in New Haven's Superior Court, also names the parent of a former player of Seeley's from his coaching days at Clarkson University for defamation of character. The parent, David Bills, provided information for a Q30 Television report (published five days after Seeley was fired) about Seeley's alleged abuse of players at Clarkson. Seeley claims the allegations from Bills are untrue.
Seeley was fired from Quinnipiac shortly after the conclusion of the 2014-15 season. It was after their final game that concerns over the treatment of players were brought to university officials. He is seeking $15,000 in damages from the university, who he claims did not properly investigate the allegations, which he denied, before firing him.
Seeley was the most successful coach the team has seen, and he amassed 278 career wins from 2008-2015. He also brought the team to their first ever NCAA Tournament appearance in the 2014-15 season.
For more information, the full court record can be seen here.