QBSN Presents: Bobcat Breakdown 11/8/15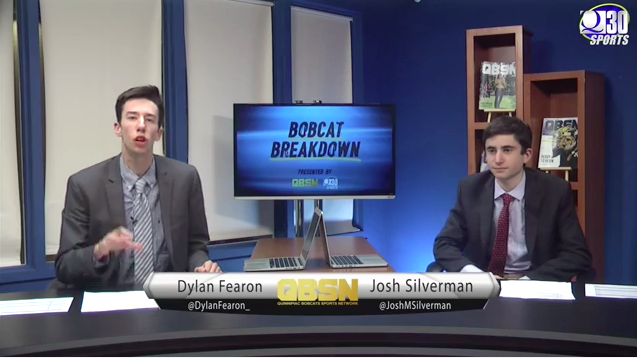 Dylan Fearon and Josh Silverman host this week's episode of Bobcat Breakdown. The guys recap the women's field hockey tournament, and then take a look at the men's ice hockey team's wins against Colgate and Cornell from the weekend.
Then, guests MJ Baird and James Anderson provide an in-depth breakdown of the men's hockey team's games.
Next up, Fearon and Silverman give a season outlook for the men's basketball team, including a MAAC preview and a look at the team's returning players.
Finally, they take a look at the women's hockey team, give a review on the men's soccer team's season, give their games of the week, and end with the "Step Up or Sit Down" players of the week.