Men's hockey fans shouldn't worry about lack of players at WJAC
Hang on for a minute...we're trying to find some more stories you might like.
Should fans of the Quinnipiac men's ice hockey team be worried about the team having no recruits represent them at the World Junior A Challenge?
The World Junior A Challenge is an annual tournament that showcases Junior A level players. Unlike the IIHF World Junior Ice Hockey Championship, this tournament cannot invite players from the Canadian Hockey League, because those players are considered professionals.
The last player Quinnipiac sent to the WJAC was junior Devon Toews back in 2012, when he played for Canada West.
Canada West placed second that year, but it begs the question once again, should Quinnipiac be concerned with their lack of representation at the tournament?
The ECAC as a conference sent 10 players to the tournament, Cornell with the most commits with three.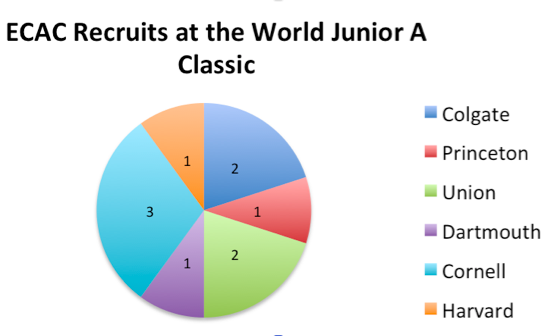 This tournament is huge for projecting the next top teams in the NCAA for the upcoming seasons. The tournament boasts many draft picks, including former No.1 NHL  pick Nail Yakupov.
Looking at the conferences represented at the WJAC, it is clear why it is easy to project the future successful teams. Hockey East and the ECAC lead the tournament in recruits representing their conference.
Those two conferences are usually the cream of the crop in college hockey. The past four NCAA Division I men's hockey champions have been from those two conferences.
However, when you look at Quinnipiac's future recruits coming in, you will still see the familiar leagues and team names. The British Columbia Hockey League, United States Hockey League, and Alberta Junior Hockey League are all top junior hockey leagues in America and Canada.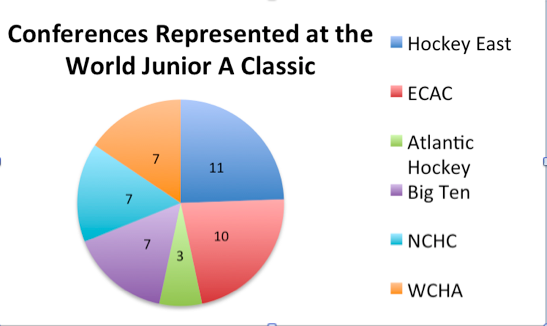 So, I argue that, no, Quinnipiac fans need not worry about the future of the program. Rand Pecknold is the 14th winningest active coach in all divisions of college hockey with 429 wins, so the team is in good hands.
The program may lack the flash of the big name recruits, but they are still getting recruits from those leagues and seeing those players perform. The players they bring in stay for all four seasons and they graduate, which adds to the 100% graduation rate the team boasts.
For the upcoming 2015-16 season the Bobcats project to bring in 11 recruits, according to collegeinc.com.