Quinnipiac volleyball welcomes Rider on Sunday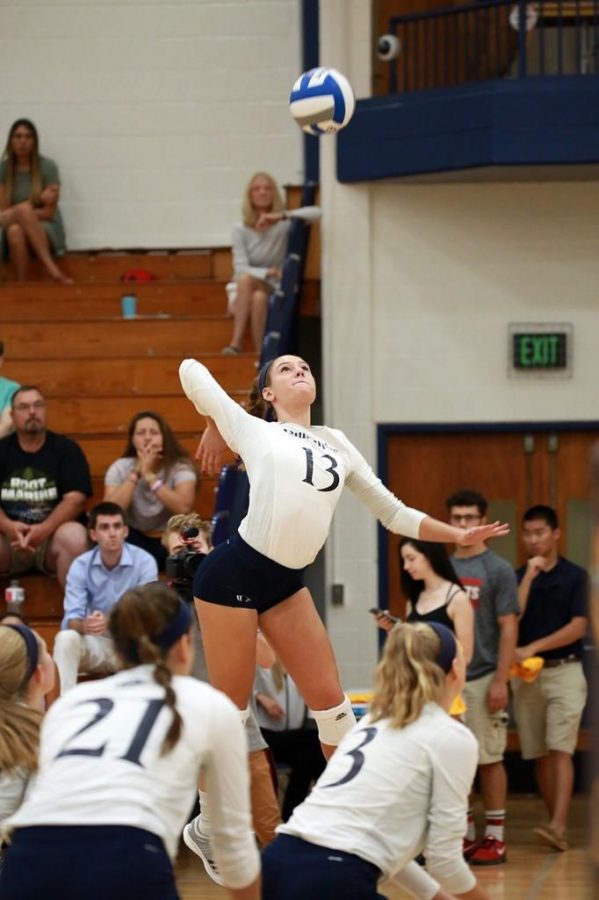 Quinnipiac women's volleyball welcomes the Rider Broncs to the Burt Khan Court on Sunday.
Fresh off a win in its home opener on Saturday, Quinnipiac will look to pick up back to back conference wins for the first time this season. Meanwhile, Rider will try to earn back a .500 record after losing to the defending MAAC champion Fairfield Stags in four sets on Saturday. Sunday's game is likely to be tightly contested, given both the Bobcats and the Broncs are among the best in the league.  Both were tabbed inside the top five in the preseason poll. Here are some storylines to watch come Sunday at 1 p.m.
Something's got to give:
Coming into this weekend's slate of games, Quinnipiac and Rider sported interesting statistics that are going to butt heads. Quinnipiac had the best hitting percentage in the MAAC, while Rider owned the second best hitting percentage allowed to opponents per match.
For example, on Saturday against Saint Peters Quinnipiac's team hitting percentage was .287, yet Rider holds it's opponents to an average hitting percentage of .180 per game.
Something has to change on Sunday. Either Quinnipiac will continue its impressive hitting through the likes of Jen Coffey and Elizabeth Kloos, or Rider is going to use its stout defense to keep the Bobcat hitters at bay.
Block party:
Quinnipiac's roster features four players listed as at least six feet tall. Rider has nine.
Even though the two teams rank relatively close in average blocks per game at 1.70 and 1.72 respectively, expect both sides to get their fair share of blocks on Sunday.
Quinnipiac had little to no issue hitting over Saint Peters on Saturday, but the Peacocks featured only one player at least six feet tall. Don't expect Coffey or Kloos to get as much free reign when hitting against Rider as they did against Saint Peter's.
Hit me with your best shot
The Bobcats have a versatile offense including four players with over 100 kills this season. Coffey and Kloos are among the top four, but Natalie Alechko and Kat Miller cannot be forgotten either.
Given Quinnipiac's explosive offensive options, trying to anticipate who is getting the ball on their side of the net is no easy task for a defense.
As for Rider, it has only one hitter with 100+ kills, junior right side hitter Hailey Riede. Two other Broncs have reached the 90 kill mark but the drop off after that is steep. No one else has surpassed 70 kills this season.
If Quinnipiac can limit Riede, Rider is going to need to look elsewhere for offensive production.
The Game
Be sure to tune in to @QBSN's live broadcast of Quinnipiac vs. Rider from the Burt Kahn Court at 1 p.m. in Hamden. Andrew White and MJ Baird will be on the call for this matchup.
Link to the game: http://quinnipiacbobcats.com/watch/?Live=406&type=Live