Niagara Comes to Hamden to Take on Quinnipiac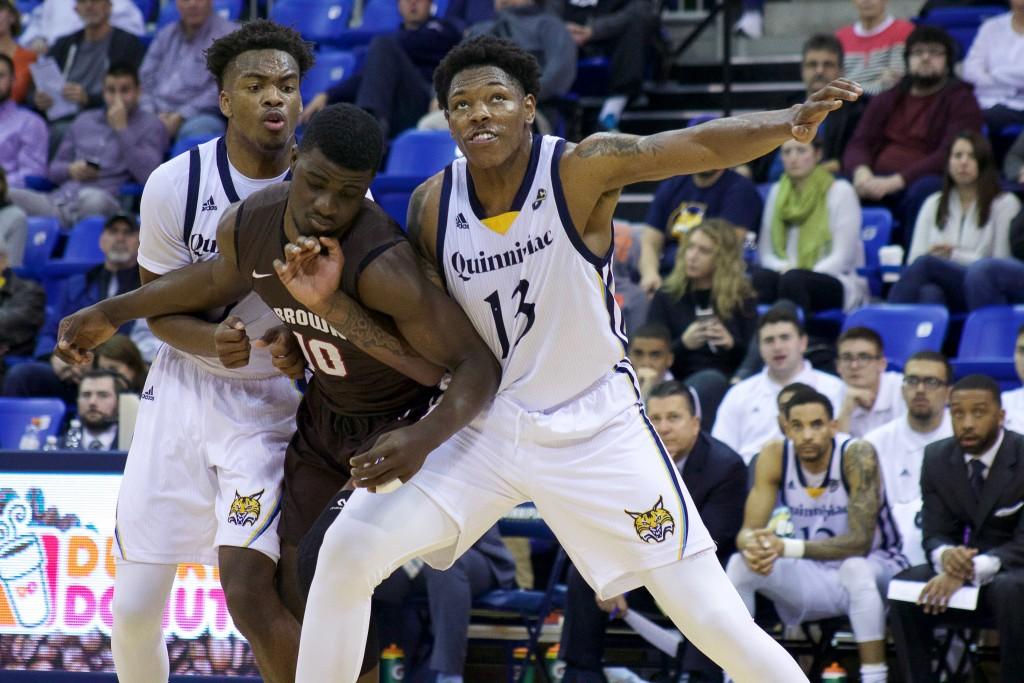 The high flying Niagara Purple Eagles will look to move past the Quinnipiac Bobcats when the two face off Thursday night at 7pm. Niagara has won it's last four conference games, knocking off Monmouth and Saint Peters in the process. Meanwhile, Quinnipiac has lost three of its last four conference games after starting 2-0 in conference play.
Niagara's defense
Niagara enters surrendering an average of 85 points per game and Quinnipiac must take advantage of the holes in Niagara's defense if it wants to get back on track. It will need to get its star players involved early and often. Cameron Young and Jacob Rigoni will need to hit their shots from behind the arc and Quinnipiac has to lean on Chaise Daniels and Abdulai Bundu to dominate in the paint. Quinnipiac has only scored over 60 points in one of its last three games and in those games its three point shooting numbers have dipped. They will have to starting hitting outside shots to beat a confident Niagara team.
Matt Scott and Khalil Dukes
The two players listed above are Niagara's best and some of the elite performers in the Metro Atlantic Athletic Conference. Both guards are averaging over 20 points per game and will look to take over the game. Quinnipiac will have to rely heavily on its own guards to try and contain Dukes and Scott. The duo has combined for over 90 made shots from behind the arc and 810 points. However, no player is perfect as they both have over 40 turnovers. Quinnipiac's guard heavy system will have to force the two into hard shots and create turnovers in order to slow down Niagara's attack.
Vegas' Take
Vegas is almost always right and they often send messages with their picks. According to OddsShark, Quinnipiac is currently two and a half point underdogs. Even though Niagara is currently third in the conference standings, Vegas doesn't see much of a difference between the two teams when the game is played in Hamden. However, when Niagara has entered games this season as the favorite they are currently 7-0 in those games. The two and a half points are so minimal and it's encouraging for Quinnipiac that sport books view these two teams pretty closely, when the game is played in Hamden at least.
The Game
Niagara and Quinnipiac will tip off at the TD Bank Sports Center at 7 p.m. Thursday. Josh Silverman and Bryan Schwartz will be on the call. For live updates on the game, follow @QBSN on Twitter.