Quinnipiac Women's Basketball: Validated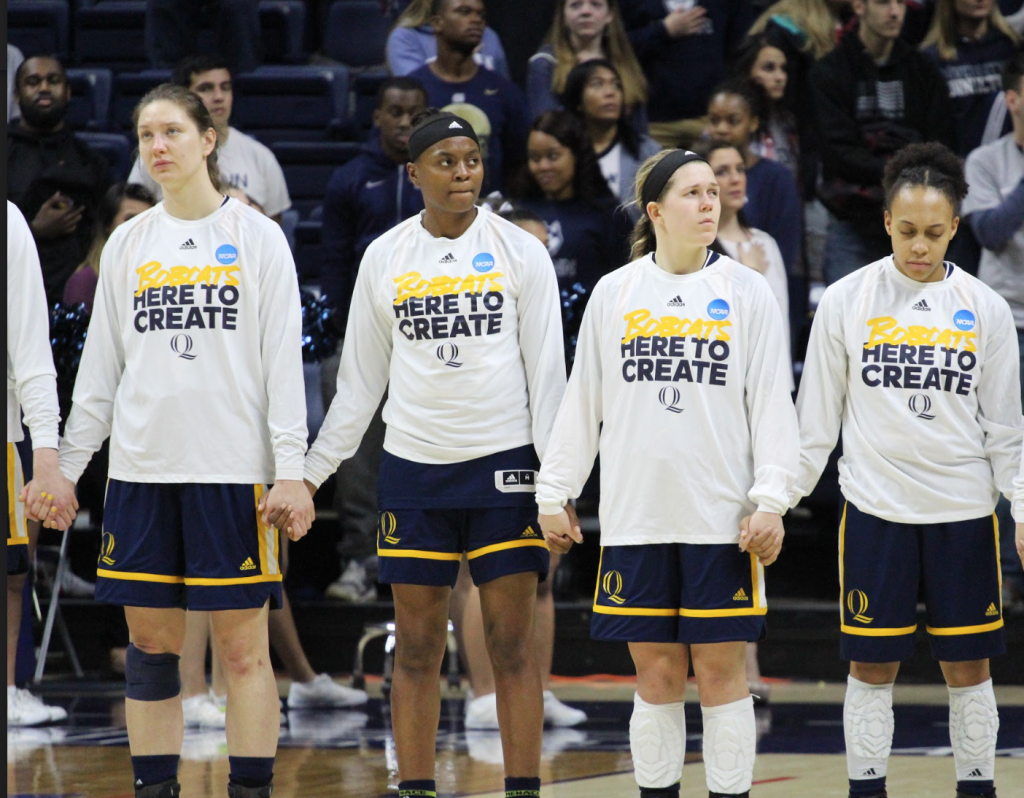 By: Josh Silverman
The mantra surrounding the Quinnipiac women's basketball team throughout the NCAA Tournament has been one word:
Validation.
Validation that last year wasn't a fluke. Validation that it isn't just a mid-major program that won a weak conference only to get bounced in the first round of the tournament.
At the college level, there is a continuous turnover with one constant: the coaching staff. For Quinnipiac, they have perhaps the best coaching staff at the mid-major level.
Though the loss is fresh, the one who has spearheaded Quinnipiac's success is able to see the growth of the team.
"We just shared how proud we are," head coach Tricia Fabbri said after the game. "I really think this past year was the best season we've ever had in our program's history and was just really proud of our effort."
Three NCAA Tournament wins in the past two seasons will do that to a team, give them validation that is, especially when you factor in that it was the lower seed in every one of those games.
Its just hours after Quinnipiac lost to UConn in the second round of the tournament and yet the big picture is clear. Tonight's loss was still a step in the right direction for a program with a bright future.
"I just like where we are right now and how we competed," Fabbri said. "We got that nine seed and took care of business against Miami. We saw the best tonight and I think we represented ourselves really well. I think you can keep making incredible progress in the top 20 and that's where we want to go."
This is a team that is here to stay. These past two years weren't a fluke.
"That's the goal, to get back to the Sweet 16 and go even further," redshirt junior Jen Fay said. "I think we proved our self as a national powerhouse, pretty much, we're playing against the best and that's what we want."
The biggest praise, however, came from the coach that has admired them from a distance.
"I think they expect to be in this game every year," UConn head coach Geno Auriemma said. "That's the level that they're at and to be able to be there last year and win and then lose some players to graduation and have a younger team this year and still be able to be in that second game… that takes a long time to get to that point. I would think that they're there. They feel that way. If you look around the country the mid-major programs are a lot better than people think and they're one of the best."
What's next for Quinnipiac will be more success, which will hopefully be coupled with more fan engagement in Hamden.
"It's always fun when people come out and your classmates make posters and stuff," junior forward Paula Strautmane said. "Honestly, it's up to the team if you want to have that fan base you have to continuously play well and I hope we have grown so much that we could have a packed house next year."
Quinnipiac will return four of its five starters from tonight's game with Carly Fabbri the only senior not returning to the program. Make no mistake about it; this Quinnipiac team will be here to stay and soon the school will be known not for its polling, but for its sports.