Quinnipiac Looks for Crucial Conference Win Against Harvard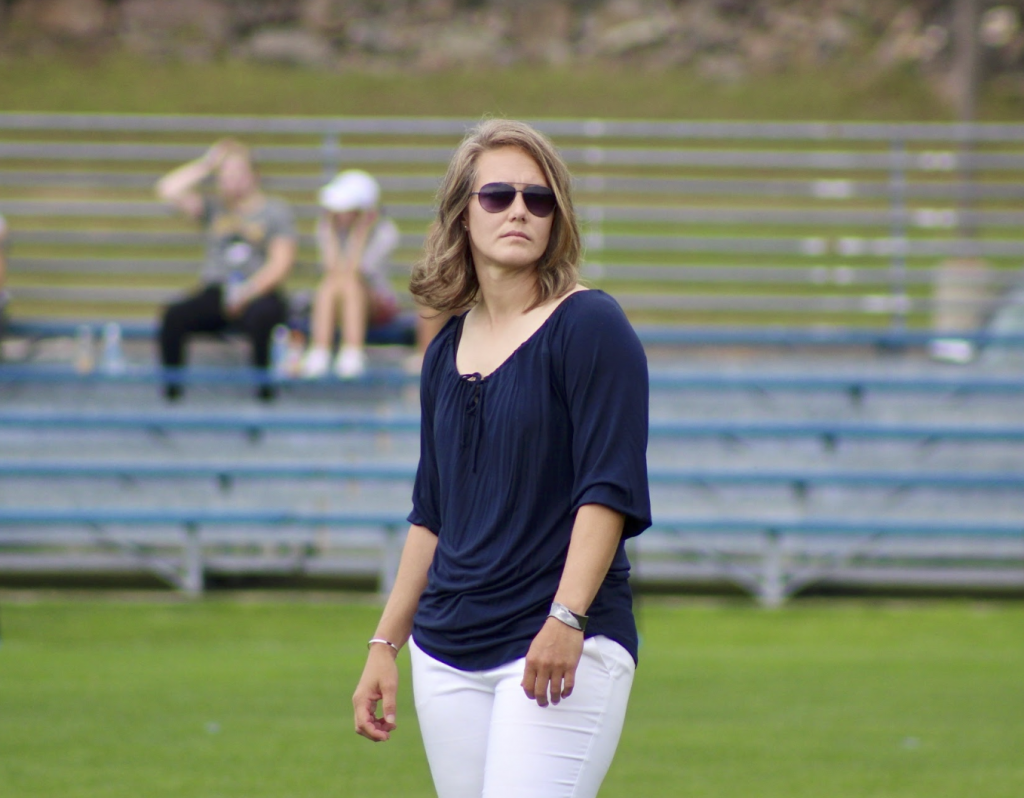 After a comeback attempt for the Quinnipiac Bobcats (2-3, 2-3 NIRA) came up short against the Harvard Crimson Tide (3-1 NIRA), the team will look to bounce back with a big game at home this Saturday at 1 p.m. against the Brown Bears (2-1, 2-1 NIRA). With three games left in the season and only two left in NIRA play, the Bobcats will need to start getting some wins for better positioning in playoff seeding. Brown travels to Hamden after picking up a 38-27 victory over West Chester in Providence, Rhode Island. The Bears will look to pick up their third win on the season to tie Harvard and Norwich for second place in the NIRA.
Players to Watch:
Quinnipiac: Allison Koenig
Koenig can do it all for her team. Listed at three positions on the roster as a wing, center, and full back, she is essentially everywhere on the field. In her last match against Harvard, the freshman scored her second career try, racking up 50+ yards before finding her way into the try zone. Koenig has recorded a try in each of the team's past two matches, as she begins to find her role in the offense. Expect a solid contribution from her in this match against Brown to take the scoring load off of players like Mikah Maples (5) and Emily Roskopf (6) to create a more balanced attack for Quinnipiac.
Brown: Zy Thomas
The freshmen in the NIRA continue to produce this season, and Thomas is no exception. Earning Brown Student Athlete of the Week honors, she scored three tries in the team's win over West Chester with two of those tries coming late in the match to seal the deal. Thomas is also involved in a variety of ways with the Bears scheme, as she is listed as a tighthead prop, loosehead prop, lock, and the no. 8. She may be young, but Thomas is the type of player that can take over games in a heartbeat. Don't be surprised if the Bears look to target her with try opportunities early.
Keys to the Game:
Quinnipiac: Limit Zy Thomas
Zy Thomas can score quickly if given the chance. Three tries is a lot of points on the board, and it is definitely something Quinnipiac does not want to allow from one player in a match. The Bobcats should focus their attention on shutting down Thomas and force other Bears players to beat them on offense.
Brown: Attack Early
Brown was very slow out of the gate in their last match, as they struggled to put tries on the board against a West Chester team that is still winless. They cannot get behind early against a team like the Bobcats who have won the last three NIRA championship. Brown must find a way to score early in order to put the pressure on Quinnipiac. Successful comebacks have not been in the team's resume thus far, as they have had two opportunities to do it against Harvard this year and have failed on both of them.
QBSN will be hosting a live broadcast of this matchup from the Quinnipiac Rugby Field in Hamden, Connecticut. Mike Dalton and Eric Kerr will be on the call for this matchup. Be sure to follow @QBSN on twitter to keep track of all live coverage.