Bobcat Breakdown: 9/10/19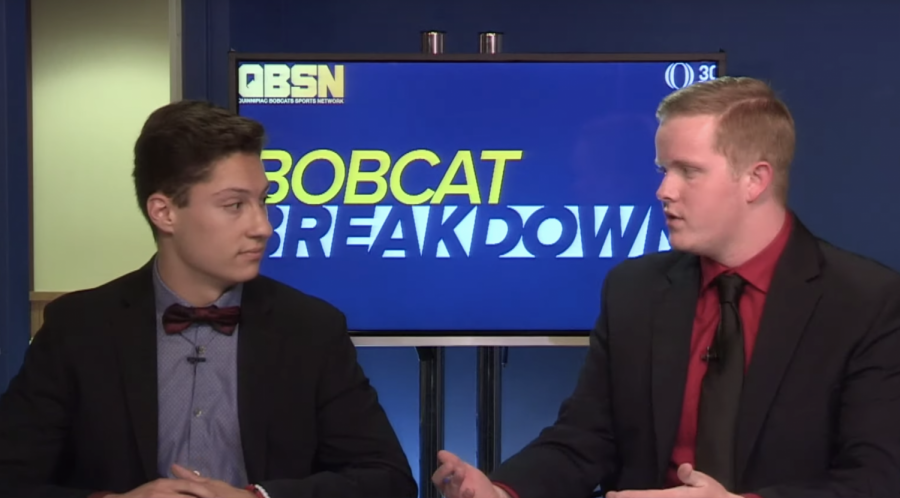 This week on Bobcat Breakdown, Roberto Casillas hosts as Max Schreiber and Mike Dalton debate the latest and greatest in Quinnipiac athletics.
The gang takes a look at who could replace Rashawn Dally on the men's Soccer team and if consistency will be the story of the women's soccer team again this season. Volleyball beat reporter Eric Kerr visits the show for a quick, winning recap on the team's season-opening tournaments.
Also, field hockey returns from a trip to the West coast. Will the trip help or hurt them in the long run? Can this be the year the team makes the playoffs?
And in classic Bobcat Breakdown fashion, Max and Mike give their hottest takes for in fall sports.
All that and more, only on Bobcat Breakdown.