Meaghan Phillips Tallies Third Shutout for Women's Soccer in Win Over Hartford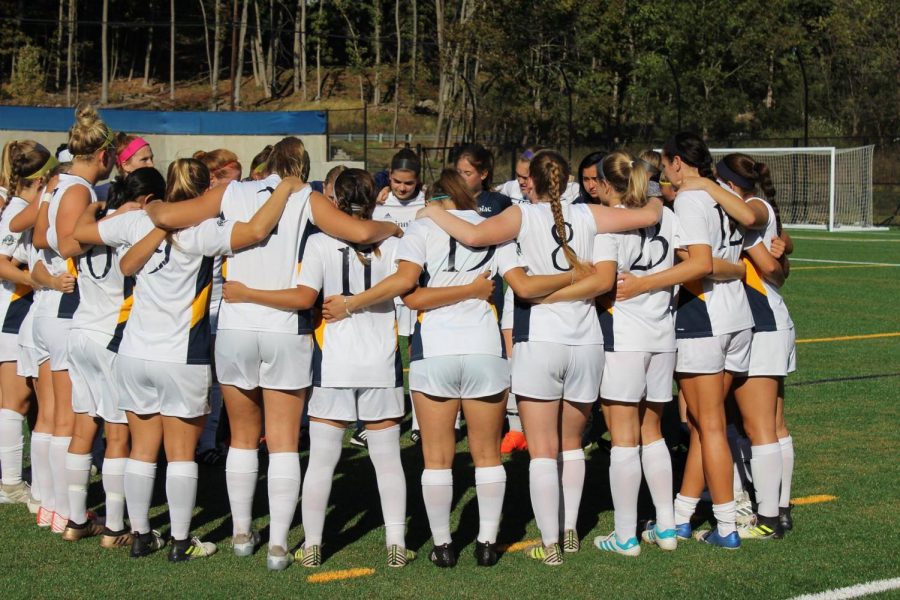 Meaghan Phillips wasn't supposed to take the reigns this soon into her collegiate career.
Sure, the Quinnipiac coaching staff had long-term aspirations for the keeper from Ontario, but the emphasis was on the long-term. Then, as quickly as a whizzing strike approaches the net from just outside the box, the plans changed.
Incumbent seniors Olivia Myszewski and Charlotte Edmonds suffered relatively minor injuries as the season approached, so Phillips was promptly thrust into the starting role. Her early-season success continued in a 2-0 win over the Hartford Hawks on Sunday, posting her third clean sheet to lead the Bobcats to a 4-1 non-conference record.
"Keeping the clean sheet is every goalie's dream," Phillips said. "But it's a team effort, so we win together and lose together. I trust this team and I have a lot of trust in every player."
Phillips' afternoon wasn't exceedingly busy — she faced just six shots after 27 over the two previous games against Harvard and Loyola — but the effort improved her save percentage to .818. There's quite a bit of season left, but a qualified Bobcat keeper hasn't finished with a mark over .800 since Jillian Kelley (.807) in 2012. Kelley was also the last freshman to start Quinnipiac's first five games in net, during her first year in 2008, prior to Phillips.
"I don't need to put any pressure on Meaghan," head coach Dave Clarke said. "Right now, everything is good. Now, how does she deal with the pressure of Olivia coming back into practice and new keepers coming in who can challenge her? That's what we'll find out."
Although it may end up in a competition, Phillips leans heavily on the upperclassmen during practice.
"I'm learning from Olivia, Charlotte, and Izzo [Isabel Dunning] as well," Phillips said. "Those are three people I look up to. They've been here longer than me, they know more about the program and the system of play. We're all encouraging each other too, so if something's not going right we're still keeping each other up."
The Bobcats continue to tinker with outfield combinations and formations in preparation of the upcoming Metro Atlantic Athletic Conference slate, with home games against UMass-Lowell and Dartmouth before things get real. While Gretchen Kron and Kylie Lance netted goals on Sunday, Clarke is in a constant state of making adjustments, rotating in young players like Markela Bejleri, Olivia Scott, and Rosie Weaver for significant minutes.
"We're still trying to figure out all of the personalities, which jigsaw works well together," Clarke said. "It all looks good on paper, but you still go 'I want to play this one with this one. I want to sub this one with this one.'
"You don't want to be in conference and go 'can we play her here, can we trust her here.' I've got to be able to put a player in for the last five minutes at one-nil and trust that they'll do the job."
At the very least, it's nice to have options.