Quinnipiac Women's Ice Hockey Dominates Ryerson 5-1 in Exhibition Opener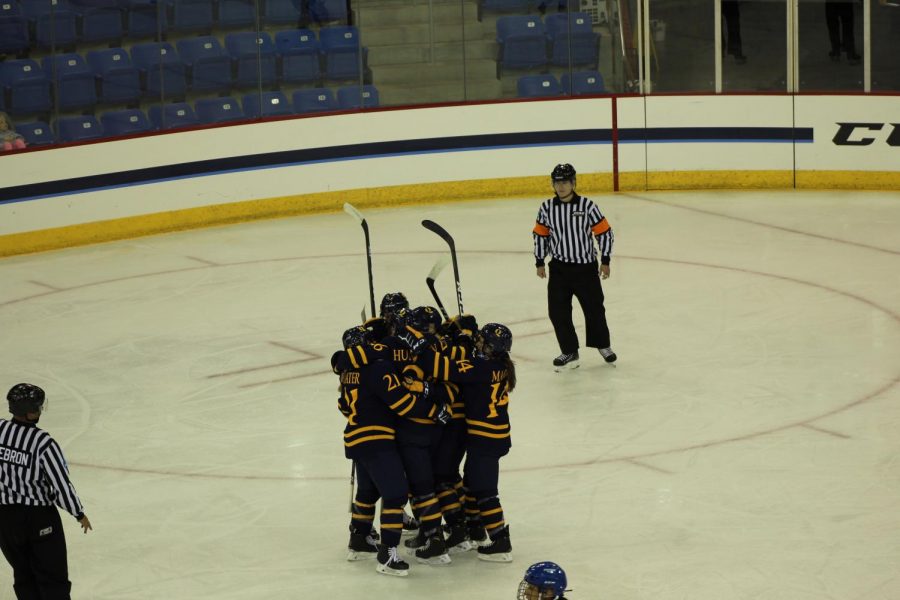 209 days.
That's how long it's been since the Quinnipiac Women's Ice Hockey team (1-0-0, 0-0-0 ECAC Hockey) last took the ice.
After graduating a senior class that accounted for over 40 percent of their scoring a year ago and bringing in eight new faces to the program you might expect some early growing pains in 2019, right?
Wrong.
5-0-1 in exhibition games since 2012, the Bobcats turned in another dominating performance Saturday scoring three goals in the first seven minutes of play and never looking back as they cruised to a 5-1 win against the Ryerson Rams (0-6-0, 0-0-0 OUA).
"We're excited to start the season," Quinnipiac University head coach Cass Turner said postgame. "I thought everyone was ready to contribute. I thought our bench had a lot of energy and there were some really positive steps and we're excited to see what we can do."
Lexie Adzija, who was fourth on the team in points last season and most among returning players, started the attack by picking up right where she left off. The sophomore opened the scoring just three minutes into the game with a wrister over the shoulder of Ryerson goaltender Natalie Thompson.
A boarding penalty sent Quinnipiac to power play just 30 seconds later and it didn't take long before another puck found the back of the net. Junior Brooke Bonsteel kept an attempted clear in the offensive zone and beat Thompson low stick side to add to the lead.
The onslaught continued just a minute and 49 seconds later as Katie Huntington found herself wide open in front of the net on a pass from Grace Markey and she buried a goal five-hole to give the Bobcats a commanding 3-0 lead.
"We've been talking a lot about attacking in transition," Turner said postgame. "I thought we were attacking pretty quick on turnovers in the offensive zone and finding ways to get pucks to the net which was key."
Thompson's night would be over in goal but the Rams wouldn't go away quietly. For the next 37 minutes, they held Quinnipiac scoreless and began to create some offensive chances of their own.
With three minutes left in the second period, the Rams found themselves with a 3 on 1 in front of Logan Angers and were able to capitalize. Emily Baxter flipped a rebound over the glove of Angers to cut the lead to two.
Unhappy with the play of her team, Cass Turner spoke about the message going into the third period.
"I thought we let up a little bit," Turner said. "We got a little bit comfortable with that three-goal lead and that's not okay…I think we need to be a team that's always attacking and we talked about that."
As the third period began, attacking is exactly what the Bobcats did. Mariah Hinds of Ryerson went to the box for interference and gave Quinnipiac a chance to take control of the game. Bonsteel lit the lamp for her second power-play goal of the game, once again finding herself alone in the slot.
"I think this game was huge for the whole team in building confidence," Bonsteel said. "I'm really excited with where our lines at already. I really liked the way we were gelling today and creating opportunities."
Freshman Sadie Peart added her first collegiate goal to complete the scoring for Quinnipiac and put the nail in the Rams coffin. Abby Ives got the win in goal recording six saves in a scoreless 29 minutes of action.
Quinnipiac will begin its regular-season schedule on Friday with a weekend series against Providence College. Ryerson will head back to Montreal still looking for their first win of the season when they take on McGill University this Saturday.