Quinnipiac Women's Ice Hockey Takes On Ryerson in Exhibition Match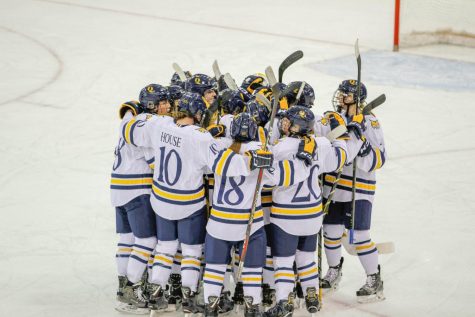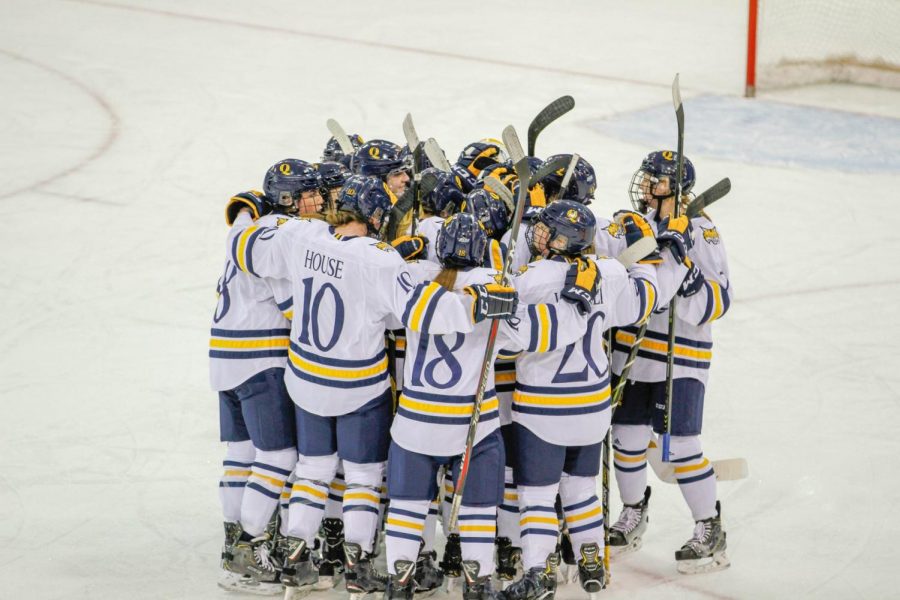 At long last, the Bobcats will lace up the skates for the first time this season. Women's ice hockey will be back in Hamden this Saturday as Quinnipiac (0-0, ECAC Hockey 0-0) will play its first game of the 2019-2020 season, an exhibition match against Ryerson (0-4, OUA 0-0).
This will be the second year in a row the Bobcats have played an OUA (Ontario University Athletics) opponent. Last year, Quinnipiac took on Guelph, winning that matchup 4-1. Ryerson played Guelph last season in the OUA playoffs, losing the series 2-0 in a semifinals matchup.
Players to Watch: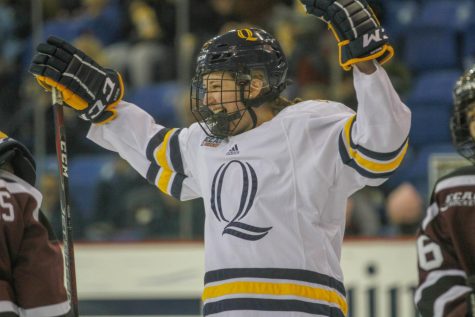 Quinnipiac: Taylor House
With the absence of graduated seniors Melissa Samoskevich and Randi Marcon, who scored a combined 25 goals for the Bobcats last season, the team will need someone to step up and fill their shoes. Nobody else on the roster was able to reach double digits in goals last season, but the closest person to that mark was Taylor House.
House scored nine goals last season, and now returning as a junior, she seems like a good bet to be the next Bobcat up to put the puck into the net.
Ryerson: Brooklyn Gemmill
Brooklyn Gemmill is a very consistent and solid all-around player for the Rams. Last season she was fifth-best in the OUA with 23 total points, as well as 10th in the conference in goals (10) and seventh in assists (13). Entering her third season on the roster, Gemmill is one of the more experienced players on the roster. She can impact a game in many ways, and she is someone the Bobcats will have to make sure they keep in check on Saturday.
Keys to the Game
Quinnipiac: Find a new offensive spark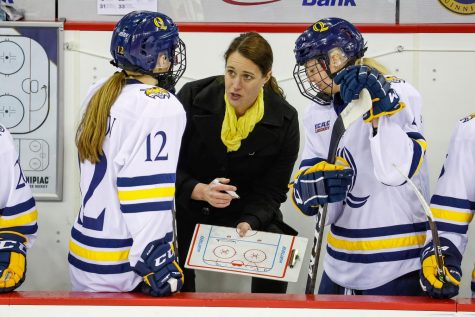 It's clear the Bobcats lost a lot on offense this past summer, and it's going to be tough to find a replacement. Head coach Cassandra Turner is entering her fifth year as head coach of the team, and all four of her previous years of coaching have featured Samoskevich, Marcon and Kenzie Lancaster.
With this in mind, Turner will have to think of a new strategy to get the team to score this season after averaging less than two goals per game over the last two years. This exhibition game will be a good first look to see if the Bobcats will run a balanced offense to generate goals, or if they will structure their scoring through one or two players. Sarah-Eve Coutu-Godbout, Lexie Adzija and House are solid front runners for potential offense, but there could also be a young player that makes a surprise impact on the offensive end.
Ryerson: Finish Games
The Rams have had some heartbreaking losses so far this season – Ryerson has lost all of its games by just a single goal. Two of those losses have come in overtime, too. Ryerson needs to find a way to finish games and make more plays that get them over the hump to win the tight ones, especially against a defensively-sound Bobcats squad.
The Game
The Bobcats and Rams will go head to head at Frank Perrotti Jr. Arena this Saturday at 3 p.m. The exhibition will be streamed lived at QuinnipiacBobcats.com. Join Mike Dalton and Eric Kerr on the call, with more updates on twitter at @QBSN, @MikeJDalton5 and @EricMKerr.