Quinnipiac Field Hockey Takes Close 2-1 loss to Yale on Senior Day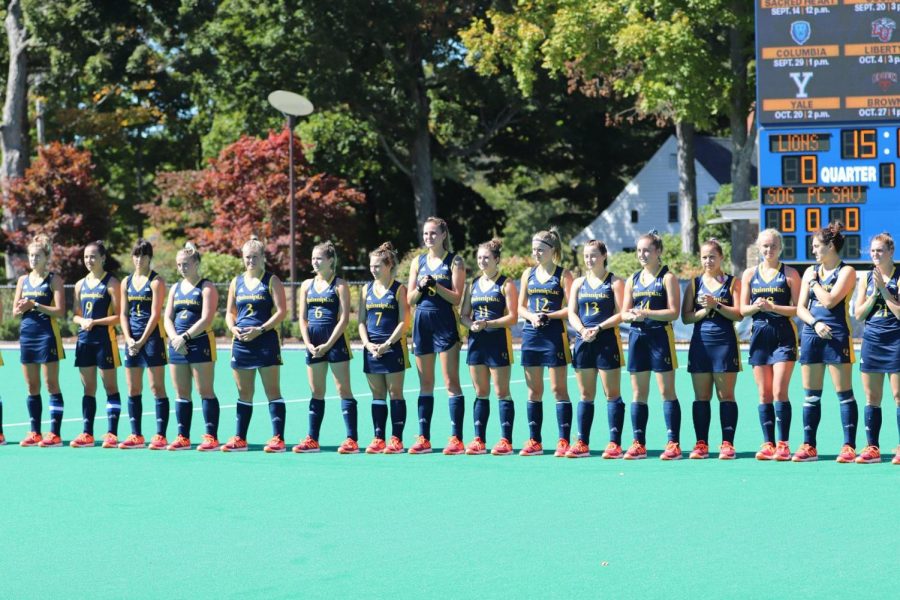 Dylan Kuncken
October 20, 2019
The Bobcats field hockey team got the short end of the stick in an intense matchup against Yale on Senior Day. It was a low scoring affair, with Quinnipiac falling 2-1. The loss drops them to 3-12 on the season.
Throughout the first half, the game was a stalemate with both teams evenly possessing the ball, and both goaltenders standing their ground. Mack Vorel made a couple of strong saves to keep the score even.
In the second quarter, Valerie Perkins took a hard shot that was stopped by Yale's Sydney Terroso. It looked as though neither side was going to be able to score until Quinnipiac was awarded a penalty corner with just five seconds remaining in the first half.
Off the corner, Bianka Strubbe blasted a shot into the back of the net as time expired for her sixth goal of the season, which was assisted by Ines Ruiz Martinez and Jess Halley. It was a big goal for her on Senior Day, as she is a graduate student. The energy was high going into the locker room as the Bobcats obtained the momentum.
Yale came out stronger in the second half, tallying up the shots and finally finding the back of the net. Olivia Levieux scored from Katie Pieterse and Imogen Davies to even out the score. Quinnipiac wasn't the same team as they were in the first half.
"The first half was good, we went to the locker room with a big energy," Strubbe said after the game. "We came back and something happened. Five minutes without our full focus can change the game.
Five minutes into the final quarter, Yale scored again. This time it was Bridget Condie from Theodora Dillman. With a few minutes remaining, Vorel was pulled to bring out an extra attacker. The Bobcats applied more pressure but we're unable to tie the score.
It is frustrating for the team, having lost their seventh straight game. "I think the most troublesome thing for us is the lack of consistency," head coach Becca Main said. "You can be dominating, and be ahead at half and just make a couple critical errors."
However, there were some positives to take away from the game defensively, as they only allowed two goals. Freshman Olivia Howard and sophomore Amanda Funaro were key to the success of the defense. Even though the defenders were solid, they could not keep enough balls out of the net.
"You'd think with those two in the backfield, we'd be keeping more balls out. So, I think for us it's the midfield, we've had inconsistency in our midfield," Main added.
With only a few games left, the Bobcats would like to finish strong, especially the seniors. "I hope to score and just give everything I have, give a hundred percent," said senior Amanda Blum. "I want to win some more games."