Bobcat Breakdown: 11/19/19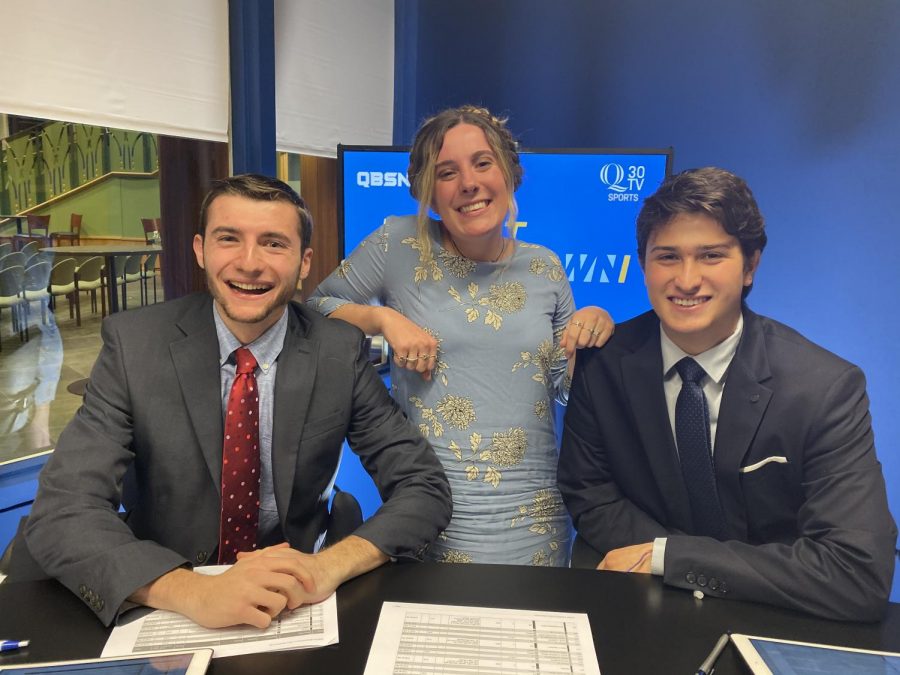 This week on Bobcat Breakdown, Izzy Agricola makes her debut as host as Roberto Casillas and Eric Kerr debate the latest in Quinnipiac Athletics.
Men's soccer saw its season end in the MAAC semi-finals, falling short of another MAAC championship. The guys debate what this team needs to get over the hump as well as what are the way-too-early expectations for this team next year with a good group of returning players.
Volleyball is headed to the playoffs again after a much better year under new head coach Kyle Robinson. Roberto and Eric give their takes on whether this team is a contender or pretender for this year's playoffs.
The weather is changing in Hamden, Connecticut and so are aspects of the winter sports teams. Roberto and Eric compare the outlook of the teams to the weather, so check to see who has clear skies and who is going through a cold patch.
All this and so much more, only on Bobcat Breakdown.