Following the departure of five seniors, is women's basketball still poised for success?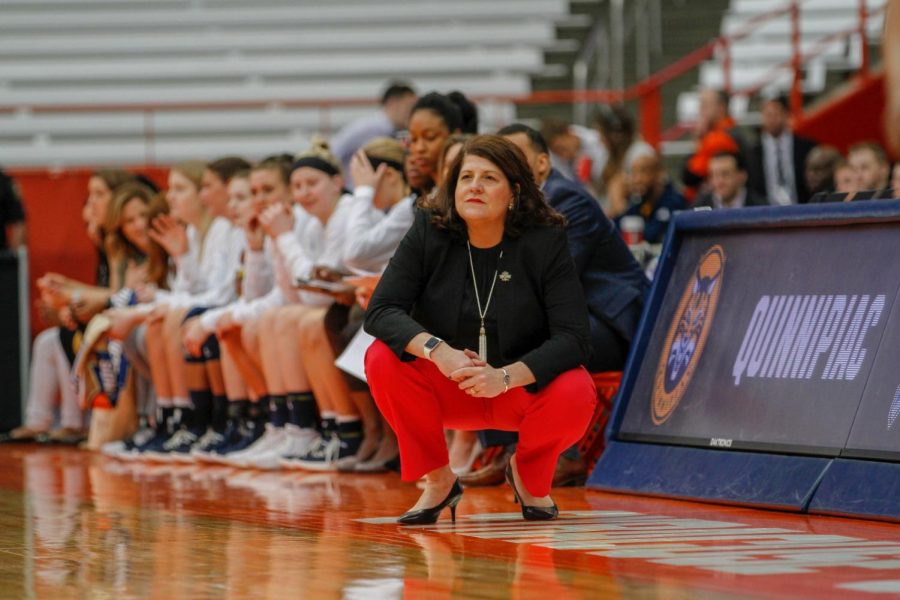 If you look up "mid-major powerhouse" in the dictionary, odds are you'll find a picture of Tricia Fabbri and the Quinnipiac women's basketball team. That's how good this team is – or, rather, how good this team was. Significant departures have left this program stripped of its most important parts, but the expectations are still sky-high after the team finished second in the MAAC preseason poll. It may be a bumpy ride in the early goings, but is this a team that can stitch it together to go on another championship run?
Key Losses
If you watched and followed the Quinnipiac women's basketball team that won the MAAC tournament and played against South Dakota State in March Madness, this year's team will be almost completely unrecognizable. That's because all five starters – Brittany Martin, Aryn McClure, Jen Fay, Edel Thornton, and Paula Strautmane – are out the door. The senior class that won 52 consecutive conference games, 3 conference tournaments, and reached the Sweet Sixteen in 2017 has since graduated, leaving head coach Tricia Fabbri with not one but five gaping holes to fill.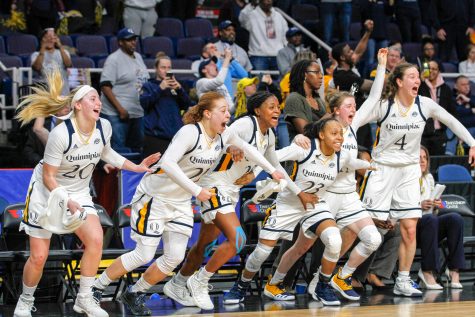 It's difficult to quantify just how impressive this group of five was when they were on the floor. Three 1,000-point scorers. Eight All-MAAC selections. Two MAAC Tournament Most Outstanding Player awards. Three wins in the national tournament, including a trip to the Sweet Sixteen as a No. 12 seed that included triumphs over No. 5 Marquette an
d No. 4 Miami (FL). Those five seniors lifted the women's basketball program to unheralded new heights, and it goes without saying that piecing together a brand new starting five will be one of the toughest challenges of Fabbri's career as she enters her 25th season at the helm.
Key Additions
Tricia Fabbri brings in four players to the program, but perhaps none pose a bigger threat, both literally and figuratively – than Makala Morris. The 6-foot-2 forward is fresh off of one of the most impressive careers in Ohio high school basketball history (if not *the* most), and should make an instant impact. At Kenton Ridge, she was a 2,000-point scorer and pulled down 1,735 rebounds – the most out of any Ohio high school basketball player, boys or girls. Morris was a 2019 McDonald's All-American nominee, and if Fabbri has plans to cut down the nets at this year's MAAC tournament, her new toy under the basket figures to play a huge part.
Though listed on the 2018-19 roster, La Salle transfer Shaq Edwards can be treated as a new addition. NCAA transfer rules forced her to sit out last season, meaning she'll make her Quinnipiac debut when the team takes the floor against Drexel. At La Salle, Edwards averaged nine points and three assists 30 minutes, and already a Preseason All-MAAC Third Team selection, she'll assume the starting point guard role right away.
The Bobcats also bring in Sajada Bonner, a 6'0" guard from Saint John Vianney in New Jersey. Bonner's skill set is similar to that of Edel Thornton – a high intensity guard who can defend the perimeter and shoot the three. Cur'Tiera Haywood and Cat Almeida both versatile forwards who can defend and work under the rim, also will seek to make an early impact with the squad.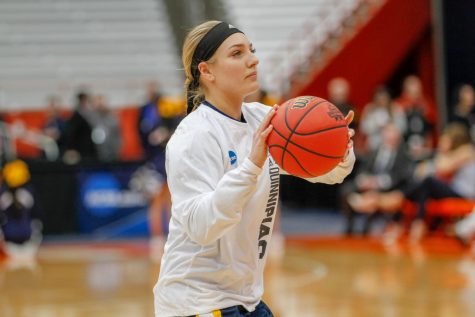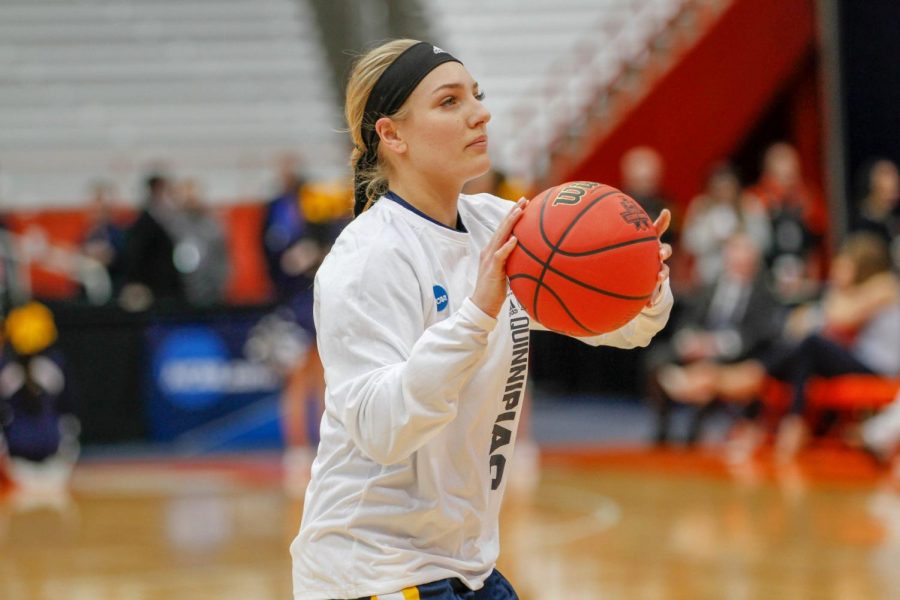 Best Case Scenario
The Quinnipiac women's basketball team is a perfect example of the sum being greater than the parts. Sure, the five seniors are gone, but Tricia Fabbri runs a team-oriented game plan that makes it easy for player to find success right away. With MAAC Sixth Player of the Year Taylor Herd returning in a starting role and Edwards ready to take the floor for the first time, the Bobcats may hardly skip a beat en route to a third straight tournament championship and March Madness appearance.
Worst Case Scenario
Every dynasty comes to an end eventually. The Bobcats have been on an unheralded tear over the past three seasons, but when the departure of its entire starting five, Tricia Fabbri and her coaching staff may find the task of replacing them to be more difficult than they initially thought. An underwhelming conference regular season exposes the cracks in the armor, and Fabbri's 25th season ends unceremoniously with a semifinal exit.