Quinnipiac Men's Soccer Wins on Senior Day, Looks Ahead to Playoffs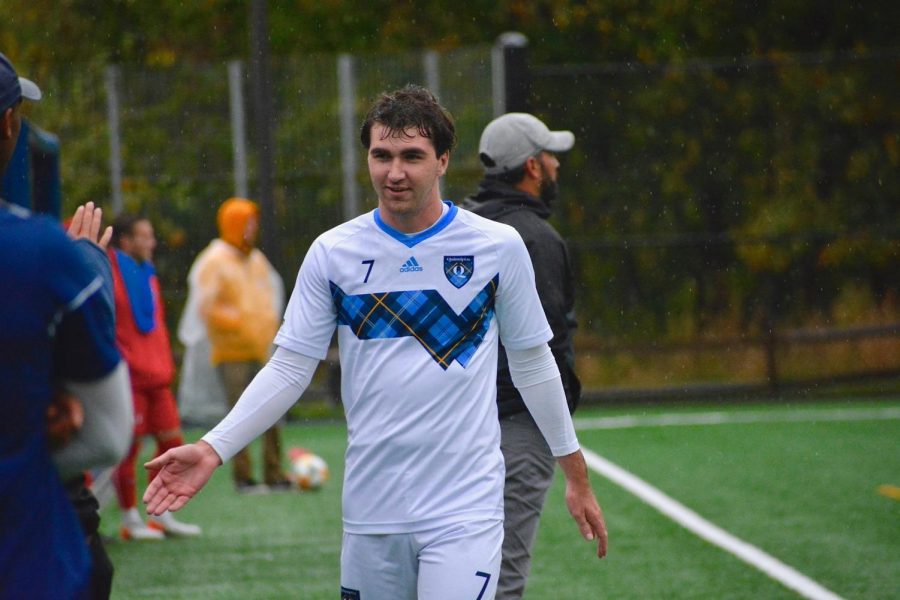 The first time Eamon Whelan scored a goal in Hamden, or the first time Conor McCoy lead a stout Bobcat defense to keep a clean sheet in the shadow of Sleeping Giant, the field on which they were honored on Saturday did not exist.
Nearly 75 games and three – soon to be four – MAAC postseason appearances later, the Bobcat senior class was given a ceremony and warm send-off before – who else – Whelan netted his 35th career score in the 37th minute to lift Quinnipiac over the Fairfield Stags, 1-0.
The win confirmed at least a third-place regular season finish for the Bobcats, guaranteeing a home game in the MAAC quarterfinals should Iona hold on to the second spot in the standings and earn a bye to the semifinals.
The sentiments on Saturday were warranted, but the team has its eyes firmly focused on that elusive conference championship.
"Credit to this group of seniors, they've had a great four-year career here," head coach Eric Da Costa said. "We still have work to do, and hopefully there's more we can do here over the next few weeks to add to this group's resume."
Whelan lifted Quinnipiac to three more league points after an excellent cross from another senior, Romain Daniellou, found the striker's head. It was his fourth goal this week, following his first career hat-trick against Siena on Wednesday.
"I'm not going to ask questions, I just take it and move on to the next week," Whelan said.
But next week isn't just any week. An important midweek finale lies between the Bobcats and their yet-to-be-determined first-round opponent.
"One thing I know about our group is we're not going to be comfortable and rest on our laurels and feel that the season is over," Da Costa said. "We want to be prepared for the tournament and the only way to do that is to play every game on the schedule."
Whelan, McCoy, and Daniellou were honored in a pregame ceremony along with fellow seniors Chrysostomos Iakovidis, Jeppe Haehre, Nate Gaw, and Evan Hughes and graduate student Christian Casagranda.
The one thing all eight agreed on? Everything has gone by way too fast.
I remember my first day, James Doig and Ryan Scheiderman picked me up, Jeppe was in the car with me as well," McCoy recalled. "It just feels like yesterday, honestly. I haven't looked at it all yet and I think when I do I'm going to be very sad."
"It feels short, but it's been a long ride," Whelan said. "We've had a lot of ups and downs, we've won a good amount of games, but we're still fighting for that last one."