Bobcat Breakdown: 12/03/19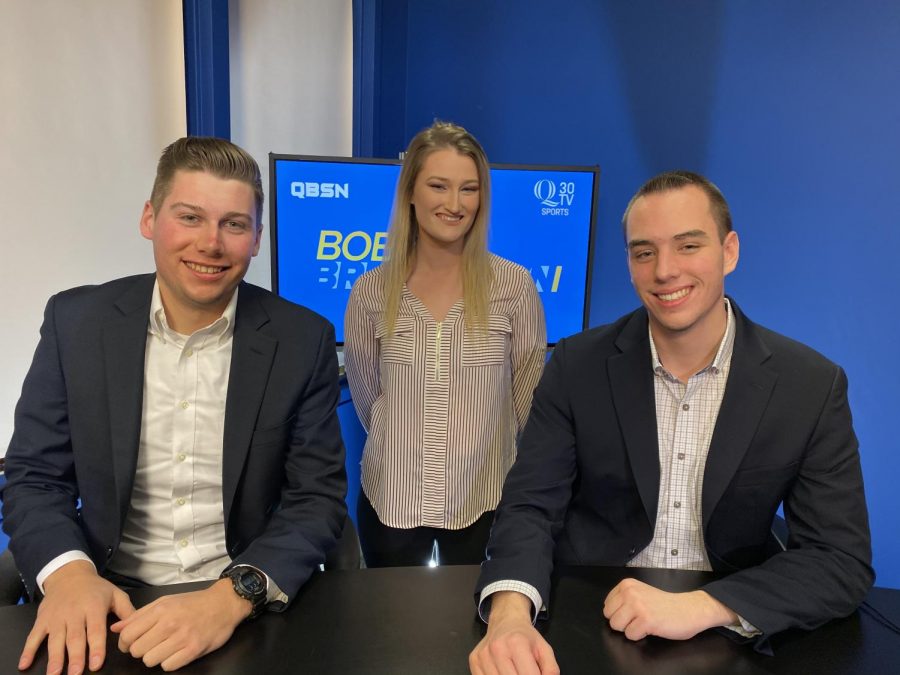 This week on Bobcat Breakdown, Shannen Tierney hosts as Tom Krosnowski and Chris Dacey debate the latest in Quinnipiac Athletics.
Volleyball went on a run all the way to the MAAC final but fell short, 3-1. They guys debate what that meant to the program and how it affects the expectations for coach Kyle Robinson and the team next season.
You might've missed the action over Thanksgiving Break, so we brought in winter beat reporters Bryan Schwartz, Eric Kerr, Mike Dalton and Steven Pappas to catch you up on what you missed over the break.
Men's hockey spilt a series with No. 10 UMass over the break but it's debatable whether that get this team back on track after a sub-par first half to the season.
Plus women's basketball travelled to No. 4 Maryland for an out of conference game.
All this and much more, only on Bobcat Breakdown.