Quinnipiac men's basketball suffers frustrating Friday night loss to Iona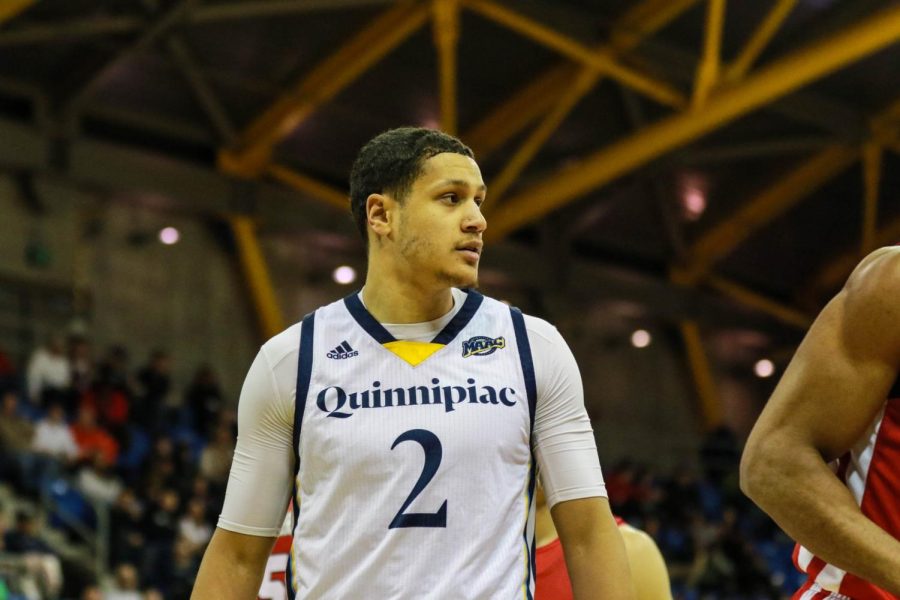 It was a long day for Quinnipiac. The frigid weather outside had nothing on the anemic shooting of the Bobcats. Their 32.2% shooting performance from the field came in a tough 73-52 loss to Iona College.
"I thought we started the game with a good amount of defensive intensity, got a lot of stops early, and for whatever reason our offense not making shots, not clicking and a big part of that was the intensity of Iona," head coach Baker Dunleavy said.
Regardless of the types of looks the Bobcats got they just couldn't seem to hit the mark at all. In the first half, they tuned in an unsightly 1-for-17 shooting performance from behind the 3-point line. Quinnipiac's leading scorer, junior guard Rich Kelly, was held scoreless in the first half.  If it wasn't for the redshirt first-year guard Matt Balanc's 14 first-half points, the score would have looked a lot worse than its 32-20 finish.
"He's our leading scorer. He's a guy that's scored a lot of points this season. In wins he's been incredible, so I think the most important thing is to continue to get him to stay aggressive and taking the looks and if he misses, then he's missing," Dunleavy said.
Even with all of their shooting woes, the Bobcats didn't look bashful about firing away coming out of the half.
"We can't lose aggressiveness. If we get passive and hesitant then it's going to get even worse. We're going to go on a run and keep shooting," Dunleavy added.
With the Bobcats first possession out of the halftime break, sophomore Tyrese Williams hit a layup that got them going on offense, igniting a 10-2 Quinnipiac run that cut the deficit down to a three-point game. That would be as close as the scoring differential would be all game.
Besides Balanc, junior forward Jacob Rigoni was the only other Bobcat to score in double figures Friday with 12 points. Kevin Marfo was held to just three points and eight rebounds; the first time all season that he was held to a single-digit rebound total. Iona's starting five all scored in double-digit figures and were also the only players to score for the Gaels all night.
The Bobcats are putting the loss behind them for their quick turnaround. On Sunday they're playing host to Manhattan College. After the Bobcats lost their last meeting with the Jaspers earlier this year, Dunleavy knows they have to get over this loss and move on.
"We still have to absorb the things we have to do better, and try to teach it, and move on quickly, but also learn. There's a lot of parallels there between what Manhattan can do, and we need to worry about fixing the things that need fixing," he said.