Quinnipiac women's basketball drops Thursday night battle with Rider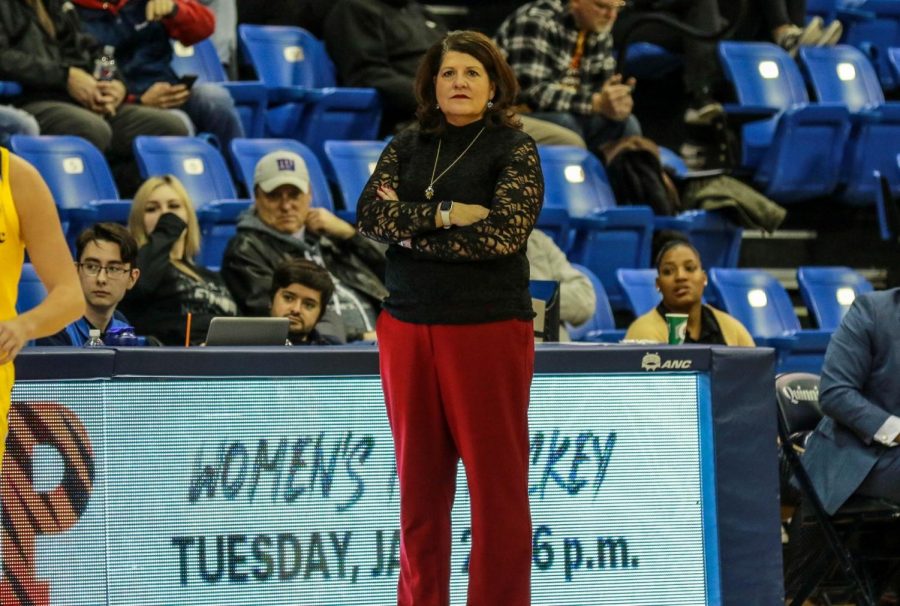 The nation's leading scorer took the floor in Hamden on Thursday and boy, was she hard to miss.
Rider's Stella Johnson, MAAC Preseason Player of the Year and top scorer in the NCAA, more than lived up to the hype. 29 points, including eight in the last five minutes, were enough to push Rider to a 68-62 win over the Quinnipiac Bobcats, moving the Broncs to 13-2 in the MAAC and back into a tie atop the conference standings.
Johnson was the main attraction heading into the Thursday night contest, and it didn't take long for casual fans to notice her skill. Tough finishes at the rim, fadeaway floaters, and sharp handles – paired with an impressive defensive acumen – proved to be too much for head coach Tricia Fabbri and the Bobcats to handle.
"Stella's going to get hers. We've just got to contain everybody else," Fabbri said. "They have a lot of talent, and they're making everything go through Stella."
Lighting up defenses has become somewhat commonplace for Johnson this season, but Thursday's game against the Bobcats carried a little bit more significance. Just over eight minutes into the first quarter, the guard knocked down a three from the wing, marking her 2,000th career point in a Rider uniform.
As good as Johnson was, the Bobcats still found themselves within striking distance late. After being down by as much as 12 late in the third quarter, they clawed all the way back to tie it at 52 early in the fourth.
What ended up leading to their downfall, ironically, was shooting from deep. The Bobcats failed to make a single shot from beyond the arc – 0-for-10 – but if you ask Fabbri or senior Paige Warfel, that's a testament to their ability to stay in games without having their shooting gloves on.
"I think we got a lot of good looks. That just goes to show how good we are this year – without making any threes, we were still right in that game," said Warfel.
For Fabbri, Rider deserved some of the credit for forcing the Bobcats to do more work inside. When asked if there was a reason why Quinnipiac was having trouble from deep, she didn't have to think for very long.
"[The reason is] their length. Amari Johnson is 6'2". You saw her wingspan on the perimeter, along with Stella Johnson. They're pretty long, athletic, and they did a good job of locking up our guards," Fabbri said.
As Warfel alluded to, a poor performance from deep didn't prevent the Bobcats from staying in the game, and one of the biggest reasons why was Warfel herself. The senior big posted her seventh double-double of the season – 15 points and 10 rebounds – and pulled down some of the biggest rebounds of the game early in the fourth to allow Quinnipiac to crawl out of the self-inflicted hole.
Off the bench, Mackenzie DeWees and Jaden Ward provided a much-needed spark, especially with starters Shaq Edwards and Taylor Herd having poor shooting nights. DeWees and Ward combined for 19 points and 11 rebounds, and Fabbri took notice.
"We need Taylor Herd to score for us, we need Shaq to play a little better. And she did tonight, but I thought Mack DeWees did a great job, Jaden Ward did a great job getting us back in it. She did an incredible job off the bench. It just shows our depth," said Fabbri on her bench duo.
The Bobcats won't have much time to sit and think about what could have been, because they head to Fairfield and take on the Stags on Saturday. With the Stags just 0.5 games ahead of the Bobcats in the MAAC standings, that game could determine who locks down the No. 3 seed in the conference tournament.
About the Writer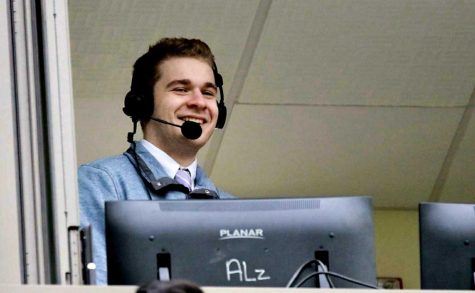 Will Fowler, Chairman
Will Fowler is a senior journalism major from Sparta, New Jersey and the chairman of the Quinnipiac Bobcats Sports Network. In his time with QBSN, Will has served as play-by-play announcer, color commentator, writer and multimedia producer for a number of Quinnipiac teams. Through QBSN, Will has had the chance to cover games at the Carrier Dome, the Times Union Center and the Nassau Coliseum, and he was at Boardwalk Hall in Atlantic City when the MAAC basketball tournaments were canceled due to COVID-19. Will can be found on Twitter at @WillFowler5.