The More Things Change…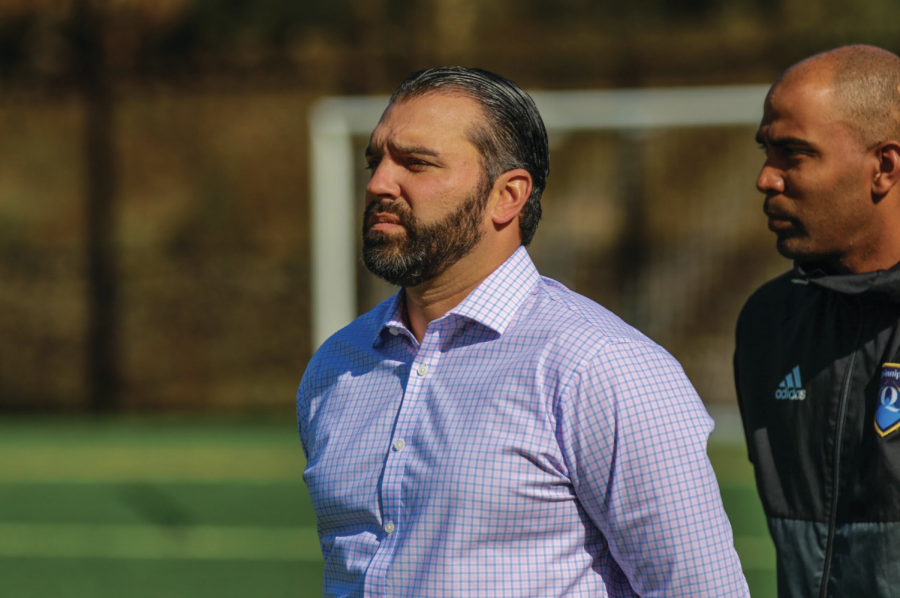 Student. Athlete. Assistant. Head coach.
These are all the stops that men's soccer coach Eric Da Costa has made over the course of nearly 20 years at Quinnipiac University. 
While staying in one place for too long can become tiresome, Da Costa's history with the sport and the Quinnipiac community has given him a forever home in Hamden.
Da Costa is the son of an immigrant family. He grew up in New Bedford, Massachusetts after immigrating from Portugal and credits both his heritage and family for putting soccer into his life.
"The whole community was very ethnic and soccer was a focal point in schools, the neighborhood and certainly in our household," Da Costa said. "My dad was a prominent soccer player himself so me and my brother followed him around and grew a passion for the sport."
When it came down to being recruited to play in college, Da Costa had no shortage of offers. Schools like UMass, Rhode Island and DePaul showed interest but he chose the Division II school in Hamden, Connecticut. 
Da Costa wanted to remain close to his tight knit family but after visiting Quinnipiac, that was the place that started to feel like home.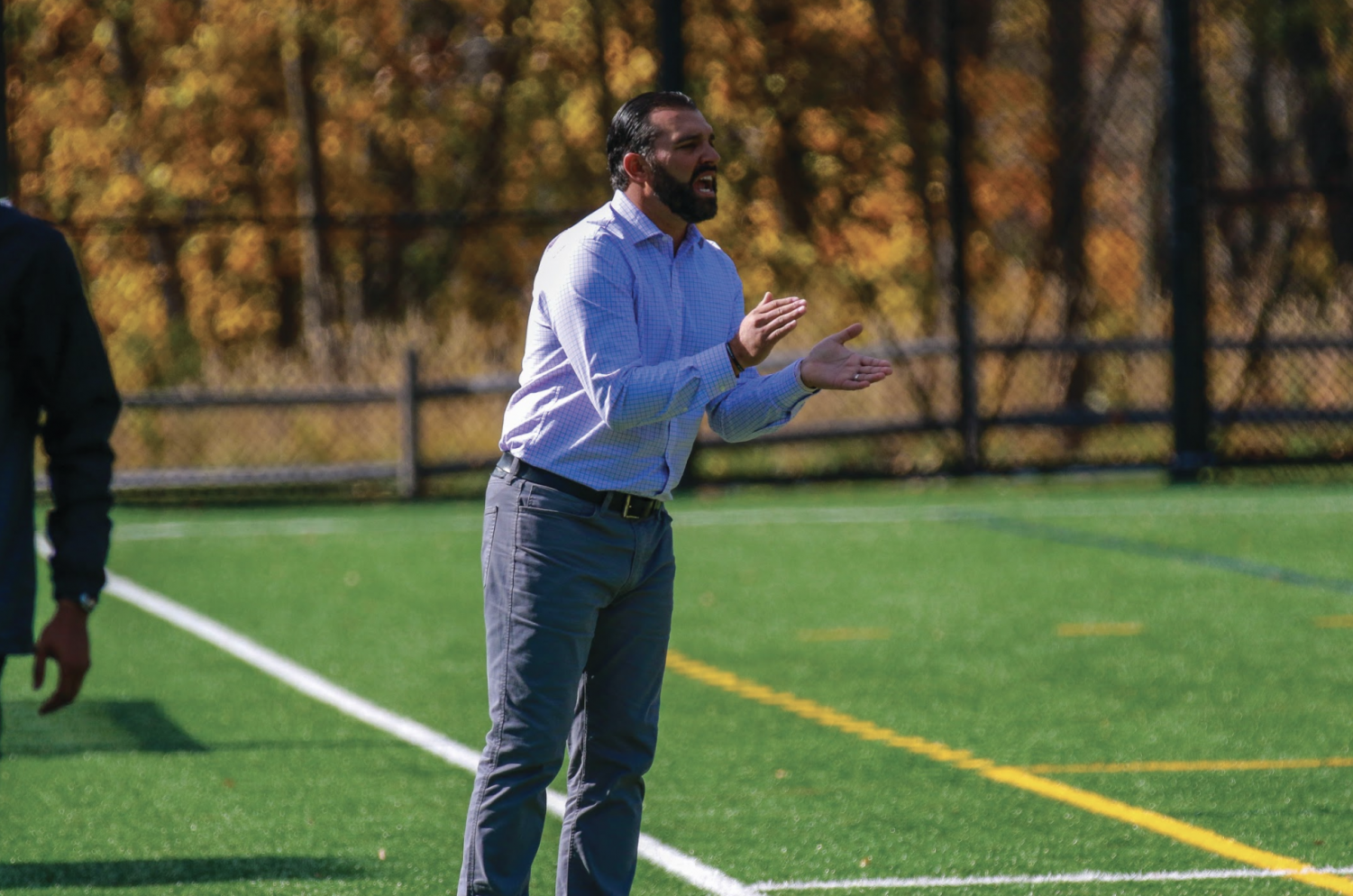 "The coach was Portuguese at the time, and the two of us immediately connected," Da Costa said. "I got a sense of what the program was about and after meeting administration, players and other people on campus, it became very clear that Quinnipiac is where I wanted to be." 
Da Costa has spent a decent amount of time at Quinnipiac. Not only did he attend as a student and athlete, he was an assistant for both the men's and women's soccer programs and is now the head coach of the men's team. 
There's no doubt that the program has evolved, and he has seen it first-hand since he started coaching at 24 years old.
"To see the program evolve to grow where it is now, I'm extremely grateful," Da Costa said. "To speak with alumni and friends who played here and see them be proud of where the program is now is something unique and a special opportunity I don't take for granted." 
A big part of the improvement to the soccer program was the building of the Quinnipiac Soccer and Lacrosse Stadium in 2017. 
While Da Costa credits the history and memories made on the old field, this change really helped push the program to the next level.
"This was something we've been hoping and wishing for a long time," Da Costa said. "It exceeded expectations and it's one of, if not the best facilities in the league and possibly the northeast." 
Many coaches hear the word "achievement" and think of championships, players turning professional or other moments that heighten their program.
Not Da Costa. He has a much different memory that stands out.
"It's graduation," he said. "Players are here for 4 or 5 years and we get to see them move on. Kids become dads, husbands, professional players, professionals in whatever industry they're in and that's the most rewarding thing."
Not to say that the winning hasn't been exciting. 
The men's soccer team took home the MAAC championship in 2013 and they were the first Quinnipiac team to do so since becoming Division 1 that year. It was a milestone for the program and a huge step in the right direction.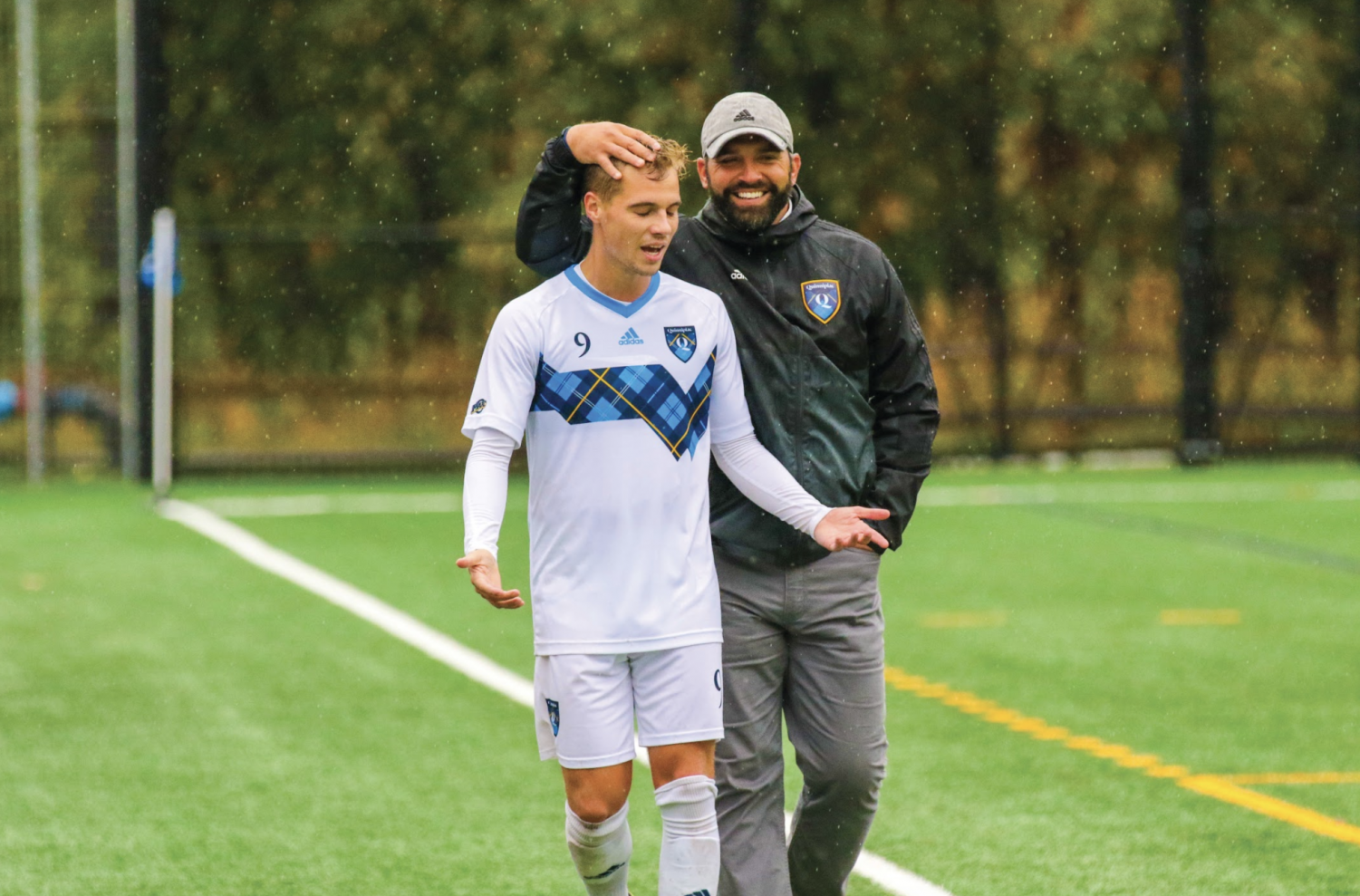 "It makes me appreciate how difficult that season was and  to be able to get through and win a championship is not an easy thing," Da Costa said. "We chase that and it motivates us every day to get back to that moment and take the next step for our program."
The players don't just get on the field and play, They spend a lot of their time with the coaches. Coming to work every day and helping them is one of the best parts of Da Costa's job.
"Some years are more enjoyable than others, but something that always gets me through tough times is being able to see the team," he said. "I like having conversations and seeing how much they enjoy being here."
Trying to balance family life and coaching is no easy task, but Da Costa is good at wearing many different hats.
"Being able to juggle coaching, being there for 27 players and staff, then going home to be a husband and a dad is difficult," he said. "But my family is as involved in Quinnipiac and the program as I am, so we do a pretty good job."
It may seem as though Da Costa lives and breathes soccer, but he also has some additional hobbies to help him unplug from the world.
"I like to cook, I experiment with different things and big family functions at my house are great when I can cook for a ton of people," Da Costa said. "My guilty pleasure is American Idol, I like to watch that too."
Da Costa just completed his 15th season, which makes him the longest tenured men's soccer coach in Quinnipiac's NCAA history. And he has no plans to leave Quinnipiac anytime soon.
"The university has supported us by building this facility and giving us a platform and opportunity to compete at a higher level," he said. "It's my job and challenge to see how far we can take it." 
This definitely comes with some difficult challenges, but Da Costa's success shows that with strong convictions in what you're doing, anything is possible. 
His advice? Believe in yourself. 
"You're always going to have some doubts and be questioning yourself but that's important," Da Costa said. "Once you know what you want, go for it full throttle."