Wonder from Down Under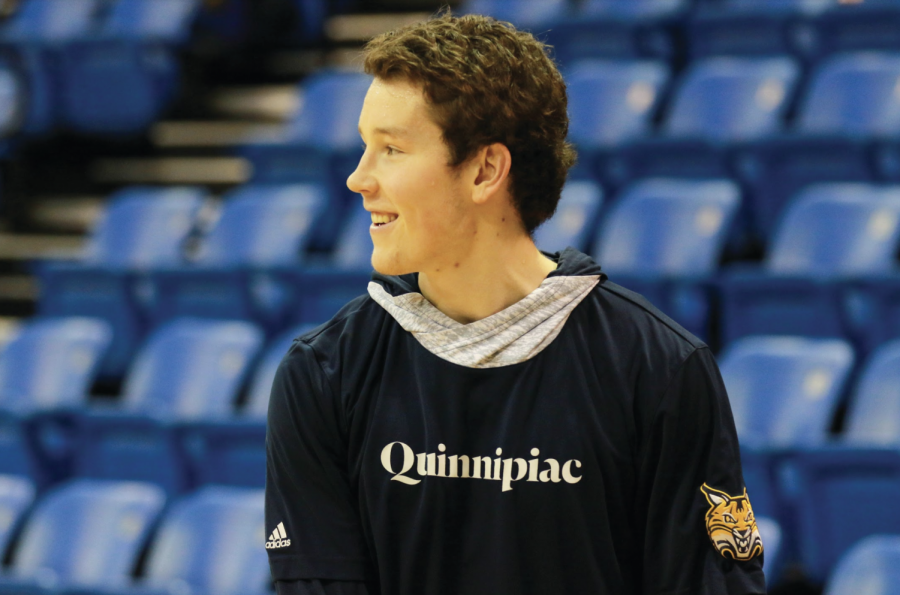 Most of the Quinnipiac men's basketball roster is made up of players from the United States, so coming to Quinnipiac was not the biggest culture shock for them. However, one player really needed to adjust once joining the roster.
Jacob Rigoni is a junior forward on the men's basketball team from Adelaide, Australia – only 10,672 miles away from Hamden. 
"I had never lived away from home before coming [to Quinnipiac]," Rigoni said. "When I went on school basketball trips I felt a little homesick, but coming to Quinnipiac and having a visit with my mom, we felt like this was the place for me, just from the people that we met. Basketball aside, the people I know here make me happy. If you're happy off the court, it makes you the best you can be on the court."
Before committing to Quinnipiac, Rigoni was hooping in Australia. He played high school basketball at Mercedes College, and accomplished great things in international play. He has represented Australia in FIBA, in the Albert Schweitzer Institute and Oceania Championships.
"When I was back [in Australia], I was playing against older men," said Rigoni. "I was like a younger kid, and I was on their level and doing well."
Once coming to Quinnipiac though, he soon realized that the competition level in America exceeded what he was playing before.
"Coming here [to Quinnipiac], was a different challenge, different level of athleticism, size and length certainly," Rigoni said. "Trying to just improve on that was something I needed to keep working on, but I've been using my strengths to still be successful."
Rigoni has been just that: he's averaged 9.8 points per game, 41.8% shooting from downtown, and has started 65 out of 84 total games. He earned MAAC-All Academic Team his sophomore year, but even more importantly, he has become one of the leaders on the team. Much of his growth has been due to head coach Baker Dunleavy's help over his three years with the program.
"Over my time here, I've learned the system that coach Dunleavy has put in," Rigoni said. "It starts with doing it yourself, and counting on other guys if you can't do it yourself. It's probably been my main focus over these past couple of years, just to get settled in and play the way we want to play. Now we have a good base of guys that have been here over the past two years. I think we know what is expected of us and to be able to teach the younger guys coming through and still building on it each day, as you've seen the program succeed and struggle."
"Jake knows as well as anyone what we are doing," Dunleavy said. "I'm a third year head coach, so this is the first time I've had a player play for me for three years. He knows what we are doing. He leads everybody and communicates. He's a team guy, not affected by his own shots and production."
Over the past few months, while Rigoni has been in Hamden, there have been major bushfires in Australia, affecting Rigoni's home country immensely. The wildfires, which have raged since June 2019, have destroyed millions of acres of land, killed many people and animals, and impacted many lives across the world. 
The Quinnipiac community has lent a helping hand and shown support for Rigoni, his family and his country. The team has started a fundraiser in support of the Australian wildfires, and Rigoni feels grateful for the community in this time of need.
"It's kind of surreal to see the support I have here [at Quinnipiac]," Rigoni said. "It's a pretty tough time that Australia is going through, but I love the support. People have reached out across the school. My family has been pretty safe but you've seen the stories of people that have been affected, people I played with and grown up with before that had to move out of their homes, but it means a lot to have the support from the school. With putting the fundraiser out, we've gotten a lot of responses and been trying to make as much money as we can for this cause. It means a lot to me."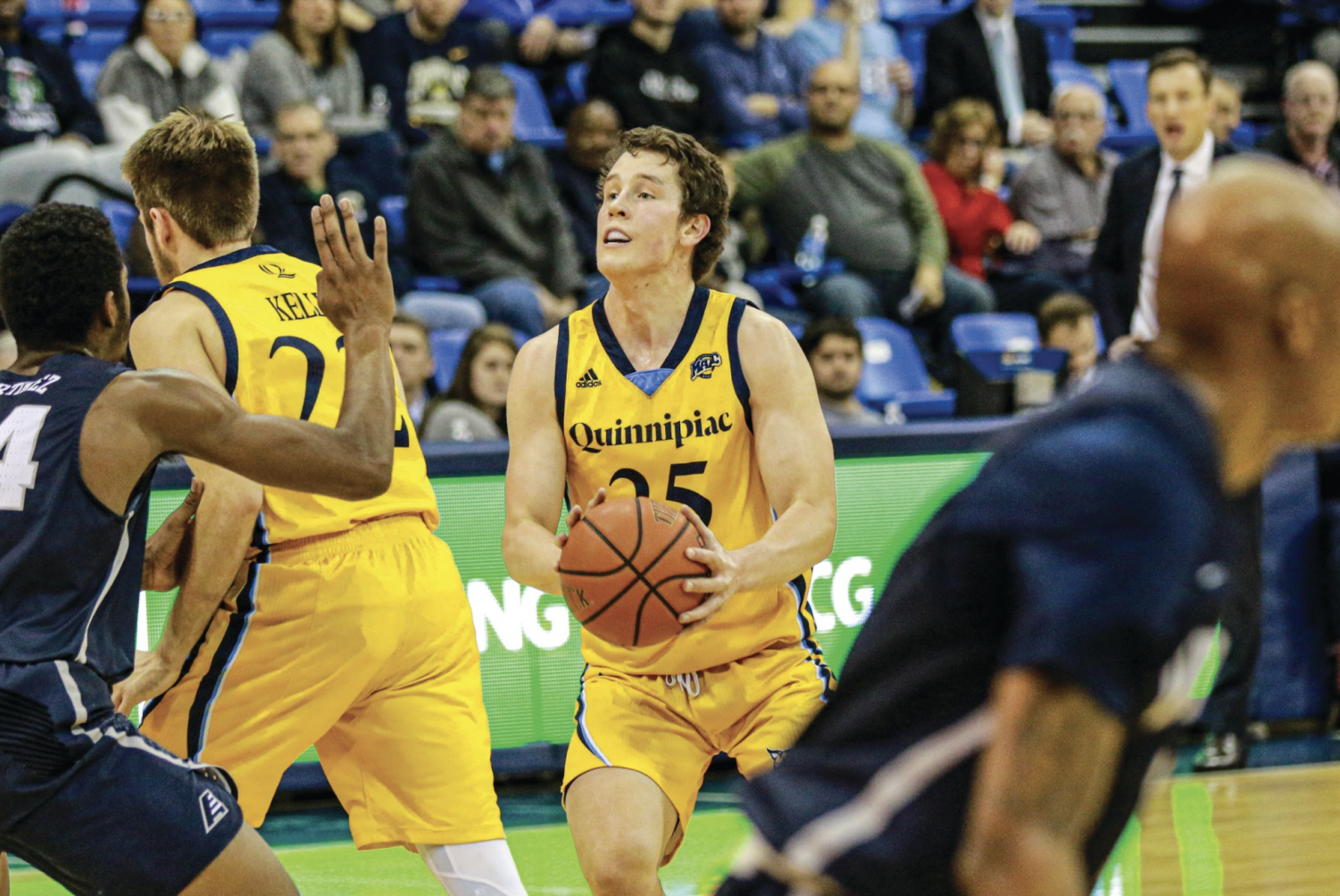 Both Dunleavy and junior guard Rich Kelly talked about how they have shown support to Rigoni and have tried to learn more about the situation.
"We're just here to support him," Kelly said. "Continuing the conversation about it is important, it's a long way away. It's easily forgotten in America, you read a headline and forget about it, maybe, but I think we are all keeping it in the back of our minds and keeping him and people in Australia in our prayers and just continuing the conversation."
"For us as a team we had a sit-down on the road," Dunleavy said. "We talked to him a little bit of the details on what's going on in Australia and the bushfires, and as an adult I probably wasn't as well informed as I needed to be and wanted to make sure our team knows. Anytime anybody on our team is going through something that personal, especially when you're that far away from home, I think it's good for everyone to know about it. Certainly our guys have supported Jake, his family has been safe…his homeland is a long ways away and it certainly has affected him and it's cool that our community is stepping up to try and help him build a fundraiser."
Rigoni has shown that over his three years in America, he cares about the new culture and country he is in, and the community cares right back.
"With the guys on the team, they have really been able to accept me here for who I am and got to know about the Australian culture," Rigoni said. "I'm blessed for America and I've really enjoyed it"