Breaking Down Rich Kelly's Seven Potential Transfer Destinations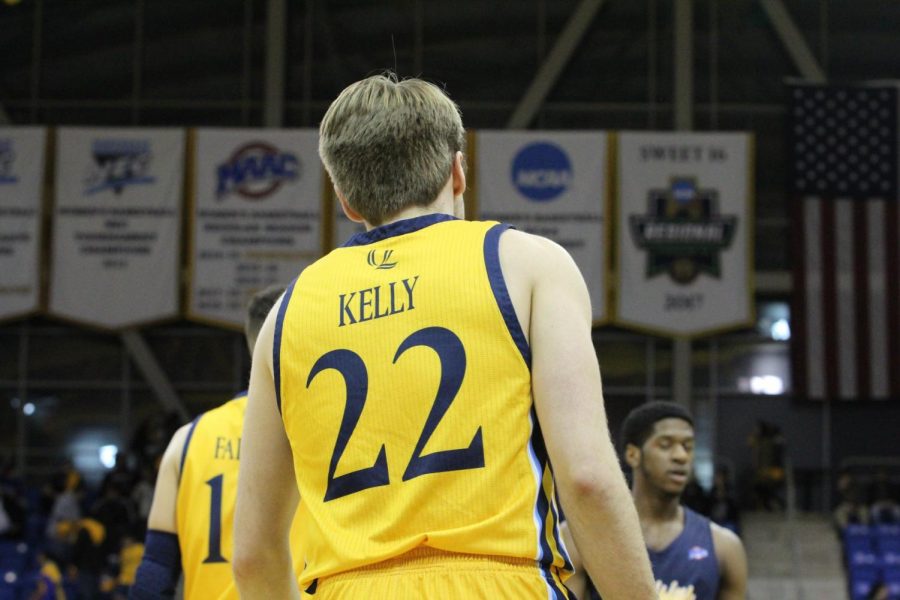 Just under 24 hours removed from losing forward Kevin Marfo to the transfer portal, Baker Dunleavy and the Quinnipiac Bobcats are set to lose yet another crucial player in junior guard Rich Kelly. Kelly, a member of the 2017-18 MAAC All-Rookie Team and a two-time All-MAAC Second Team selection, played an enormous role in Dunleavy's system, emerging as a dangerous shooter from deep and one of the best facilitators in the conference. His 45.7 percent clip from three-point range in 2018-19 was the second best single season percentage in program history and his 13.6 career points per game ranks fifth all-time at Quinnipiac, meaning he leaves Hamden as one of the most prolific and influential guards in Quinnipiac program history.
With Kelly's announcement set to take place Sunday at noon, let's take a look at the seven schools on his shortlist and analyzed how well he fits into each system.
BREAKING 🚨

Quinnipiac grad transfer Rich Kelly (@richkelly2222) will be announcing his college commitment LIVE with us at Noon ET Tommorow! Rich will be choosing from

Ohio State
Wake Forest
Boston College
BYU
GW
Tulane
Santa Clara #MAACHoops

— All Facts (@AllFactsMedia) March 29, 2020
Ohio State
Undoubtedly the biggest name on Kelly's shortlist, it's a bit of a surprise that the Buckeyes have made an approach for the Quinnipiac guard. That's not a knock on Kelly's play – he's talented enough to play for a Power 5 school – it's a surprise because Ohio State returns a deep and experienced backcourt that went 21-10 last season. C.J. Walker averaged close to 30 minutes per game as the starting point guard, meaning Kelly will almost certainly play second fiddle. The Buckeyes also return junior guards Duane Washington Jr. and Luther Muhammad, and with four-star recruit Eugene Brown III joining the mix, minutes may be hard to come by if Kelly chooses to make the move to Columbus. Fit: 3/10
Wake Forest
Boy, Rich Kelly in the ACC would be fun, wouldn't it? From Matt Farrell to Kihei Clark, this conference has proven to be friendly to facilitators who love to shoot the three. Kelly would probably find success in one of the toughest conferences in the nation, but is Wake Forest, the team that finished at the very bottom of the ACC last year, the right spot? Actually, I think it is. The Deacs see Brandon Childress and Andrien White – both starters in the backcourt – graduate in May, leaving wide open vacancies at both guard positions. Wake Forest hardly shot the ball from deep in 2019-20, ranking 279th in the nation in 3-pointers attempted, meaning Kelly would add a much needed extra element to a Deacs offense that lacked shooters. And, with Childress and White accounting for almost half of the offense's assists, Wake Forest is in desperate need of a guard that can move the ball. A school lacking a shooter, a ball facilitator, and has two starting positions to fill? That checks all the boxes. Sign me up. Fit: 9.5/10
Boston College
The Eagles found their star this season in freshman guard Jay Heath. The next step is to find the guy to play alongside him. Last year it was Derryck Thornton, who averaged 12.7 points and led the team in assists while averaging 31 minutes per game. But Thornton has since graduated, leaving coach Jim Christian with a hole in his backcourt. Kelly fits the mold of the type of guard that could find success alongside Heath – he moves the ball well, he knows how to find the open man, and he chews up minutes – and the departures of Thornton and senior guard Jared Hamilton give Kelly a fairly easy lane (pun intended) to the starting job. Both Julian Rishwain and top-100 prospect Demarr Langford will be looking for meaningful minutes as well, but I have full confidence that Kelly, the only true point guard of the three, would win a positional battle against them if one were to arise. A Kelly and Heath backcourt has the potential to give Boston College back-to-back first round byes in the ACC tournament for the first time since 2006-07. Fit: 7.5/10
BYU
One of the shining stories of the 2019-20 college basketball season, BYU was well on its way to a high seed in March Madness before the tournament was shutdown. The Cougars carried a veteran-heavy lineup, and as a result, they see four of their top five players in terms of minutes graduate. On the surface, that's great news for a veteran transfer like Kelly, but here's the problem: there are still so many guards on this roster. Alex Barcello and Connor Harding, both guards who averaged north of 20 minutes in 2019-20, will return and presumably make up the backcourt when the season starts. Trevin Knell and Blaze Nield will almost certainly see an uptick in minutes with the top of the depth chart cleared out. BYU shoots the three, and they shoot it well – a 42.2 percent clip – but how many of those shots would actually be for Kelly if he made the move out west? Fit: 5/10
George Washington
Less than 24 hours after former teammate Kevin Marfo announced his transfer to Texas A&M, Kelly may choose to finish his career where Marfo's began. The Colonials lose their top assister in Armel Potter, but they still retain huge pieces of the backcourt in junior guard Jameer Nelson Jr. and Maceo Jack. Amir Harris is the most important domino in this hypothetical; the sophomore played in just eleven games in 2019-20 due to injury, but averaged close to 25 minutes a contest once he returned. A fully healthy Harris would provide an interesting positional battle between him and Kelly, but would head coach Jamion Christian lean towards Kelly to replace the production lost due to Potter's graduation? I tend to believe he would, but it's still an interesting cobweb situation for a squad that loves to play a small lineup. Fit: 6.5/10
Tulane
There are two reasons why Kelly is a great fit for the Green Wave. The first is that this is a team that loves – and I mean LOVES – to play small. The five players that averaged the most minutes for Tulane last season? Guards. Every single one of them. The second is that, despite boasting an enormous collection of guards, the Green Wave still don't have a true facilitator in their ranks. Tulane unceremoniously ended the 2019-20 season with a 4-14 conference record and the second-worst assist total in the American Athletic Conference, finishing ahead of only USF. Christian Thompson led the team in assists last year, but he's since graduated, giving Kelly the chance to bring something different to a Tulane offense in dire need of change. Also, remember Ron Hunter, the Georgia State coach who fell off his stool after his son hit a game-winner against Baylor? He's at Tulane now. What's not to love? Fit: 8/10
Santa Clara
I'll be honest – this move doesn't make much sense to me for a number of reasons. I don't see the benefit of leaving the MAAC for the WCC, a mediocre conference when you remove the top two or three teams, especially when Kelly has the talent to play in a larger role at a significantly higher level. Also, the only player that Santa Clara graduates is a guard who didn't play a single minute last season, meaning even if Kelly were to slide into the starting five on day one, Trey Wertz and Jalen Williams would likely still retain large roles in the lineup. The best case scenario for Kelly at Santa Clara would be the starting point guard job for an average mid-major team that can finish anywhere from 3rd to 7th in the conference standings… in other words, exactly what he had at Quinnipiac. This feels like lateral movement. Fit: 2/10