BREAKING: ECAC Hockey Cancels Postseason Competition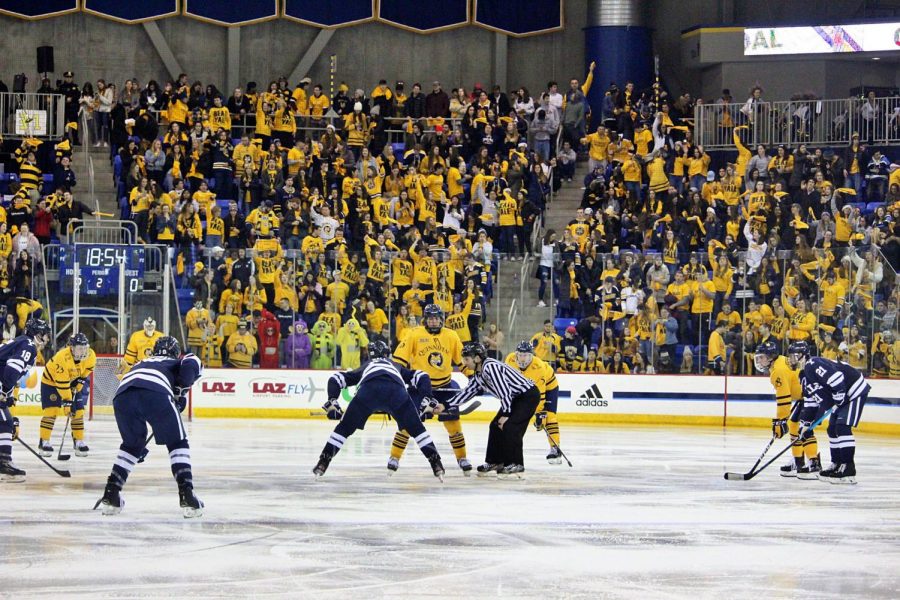 Per the ECAC Hockey conference, the remainder of the 2020 men's ice hockey tournament has been cancelled. This decision was made in light of the concerns surrounding the COVID-19 pandemic.
Games that were supposed to be played at Quinnipiac and RPI this weekend, as well as the semifinals and championship game in Lake Placid on March 20 and 21, will no longer be played.
"The No. 1 priority of ECAC Hockey and its member institutions has always been and shall continue to be the health, safety and well-being of the student-athletes, coaches, staff and fans", said ECAC Hockey Commissioner Steve Hagwell. "We are deeply disappointed our programs will not have the opportunity to compete for a league championship; however, ceasing championship competition is in the best interest of everyone".
Quinnipiac's original quarterfinal matchup against Yale was canceled Wednesday after Yale made the decision to pull out of the tournament, along with fellow Ivy Leaguers Harvard.
After the field was cut down to six teams, Cornell and Clarkson were given a bye to the semifinals. Quinnipiac was scheduled to host Princeton, while Colgate were slated to travel to RPI.
It remains to be seen whether the NCAA tournament, scheduled to begin on March 27, will be played. The NCAA announced Wednesday that no fans will be allowed to attend the Frozen Four in Detroit if the tournament were to be played as scheduled.
With every Division I hockey conference expect for the Big Ten cancelling its tournaments, it is not yet determined which teams would receive automatic bids to the NCAA tournament.
If the field were to be determined by the Pairwise standings, Quinnipiac currently sits in 16th, which would see the Bobcats be the first team to miss out of the tournament if the Atlantic Hockey champion takes the final spot.