Women's Basketball Seniors Seeking a Sweep
As seniors, Taylor Herd, Jaden Ward and Paige Warfel have defended their MAAC titles for 3 consecutive years. Their final ride will be the most challenging, but in the postseason, experience matters.
Head coach Tricia Fabbri has been impressed with how the team has dealt with any obstacles in the way this season and still has placed themselves in a position to win.
"With players in and out of the lineup, with personal tragedy, and how they have brought us to this point with 12 wins in the conference and an opportunity to win on Thursday… it's something that this team and those players, they're the only players that know what it's like to win a championship," said Fabbri.
Paige Warfel has grabbed 322 rebounds for the Bobcats this season which leads the MAAC in that category. While Warfel wasn't named to any MAAC honors, her eyes are set on a bigger prize.
"It's not really about an individual award, I could potentially leave here with four rings and that means more to me than any plaque that will sit in my room," said Warfel.
With a quarterfinal match-up on the horizon against Manhattan, Taylor Herd says it's important to use their experience to their advantage and spread the experience to the younger players.
For first years Mikala Morris and Cur'Tiera Haywood, who have no postseason experience and were unanimously named to the All-Rookie team this season, that senior leadership will be important as they average a combined 43 minutes per contest.
No. 5 Quinnipiac (12-8 MAAC) will take on No. 4 Manhattan (12-8 MAAC) in the Quarterfinal round, Thursday at 2:30 P.M.
About the Writer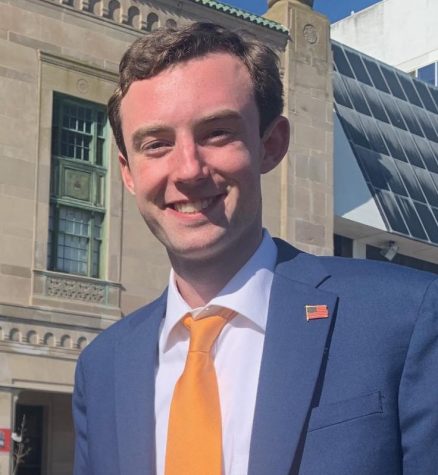 Ross Meglin, Chairman
Ross Meglin is a Senior Journalism major with a minor in Sports Studies. He is from Killingworth, Connecticut. Ross is an intense Boston sports fan and has a strong passion for sports broadcasting. In his time at QBSN, Ross has been an avid play-by-play broadcaster for men's and woman's basketball, softball, baseball, volleyball, and Ice Hockey. If he's not broadcasting, he will be found out on the golf course. Ross has been selected back to back years to cover the mens and woman's basketball MAAC Tournaments as a play by play announcer and beat reporter for Q30 Sports. Ross will now lead QBSN as chairman for the 2021-2022 academic and sports year. You can find Ross on twitter @RossMeglin.