Ives becomes latest Bobcat to sign NWHL contract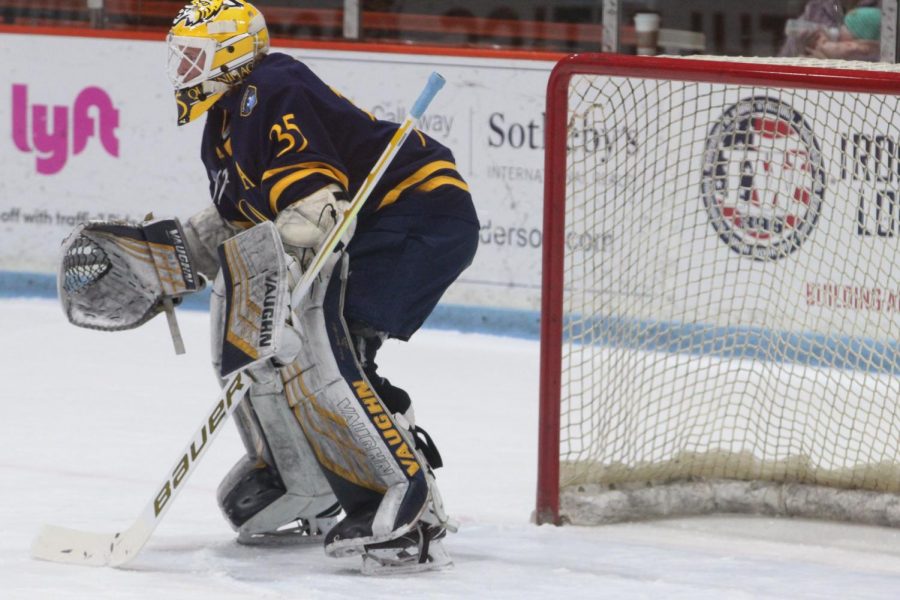 Another Quinnipiac women's hockey player has joined the professional ranks, this time staying local. Abbie Ives ('20) has signed with the Connecticut Whale of the NWHL, becoming the fifth Bobcat to join the league this season.
Ives enjoyed a solid career between the pipes at Quinnipiac, finishing second in program history with 2,231 saves. She also ranks fourth in program history in save percentage and goals against average.
"I'm excited to sign with the Whale and to have the opportunity to continue my hockey career," Ives said. "I've spent pretty much my entire life playing hockey in this area and am thrilled to be able to play at the professional level now. I'm excited about the team and the staff and can't wait to get started!"
In her senior campaign, Ives posted a 17-13-3 record with three shutouts. Her 795 saves and .927 save percentage were good enough for third and fourth among conference netminders.
Ives joins Sarah-Eve Coutu-Godbout ('20), Emma Greco ('17), Shiann Darkangelo ('15) and Kelly Babstock ('14) as the latest Bobcats to sign with the NWHL. The four recently signed with the expansion Toronto franchise.