Five Quinnipiac alumni headline NHL playoff rosters
Bobcat Nation received a bit of good news recently amongst what's been a difficult 2020.
Three former Bobcats are set to make their NHL playoff debuts.
With the NHL season set to resume on August 1, the league decided to give its teams more depth given the circumstances of playing in a bubble, allowing them to expand their rosters. With this expansion, three more QU alumni have been brought up to the pros.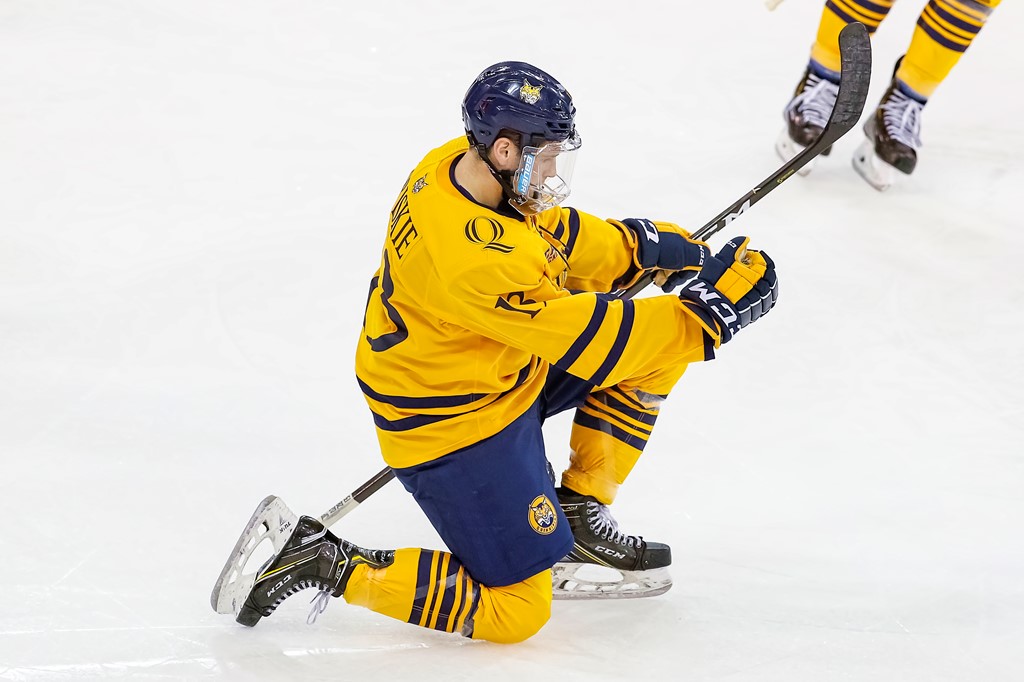 The first player is defenseman Chase Priskie. Priskie, the 45th captain in QU men's ice hockey history, is a program legend. He made the ECAC Hockey All-Rookie team in 2016, and steadily improved, jumping to the Third Team in 2017, Second Team in 2018 and finally First Team in 2019. In his final year at Quinnipiac, he was a finalist for the ECAC Hockey Best Defensive Defenseman award and the coveted Hobey Baker Award.
After Quinnipiac, Priskie was signed by the Carolina Hurricanes in August 2019, where he played 52 games for their AHL affiliate the Charlotte Checkers. In those games, he recorded an impressive six goals and 25 assists. Priskie was later traded to the Florida Panthers in February 2020, where he has now been added to their extended roster for the resumption of the 2020 season.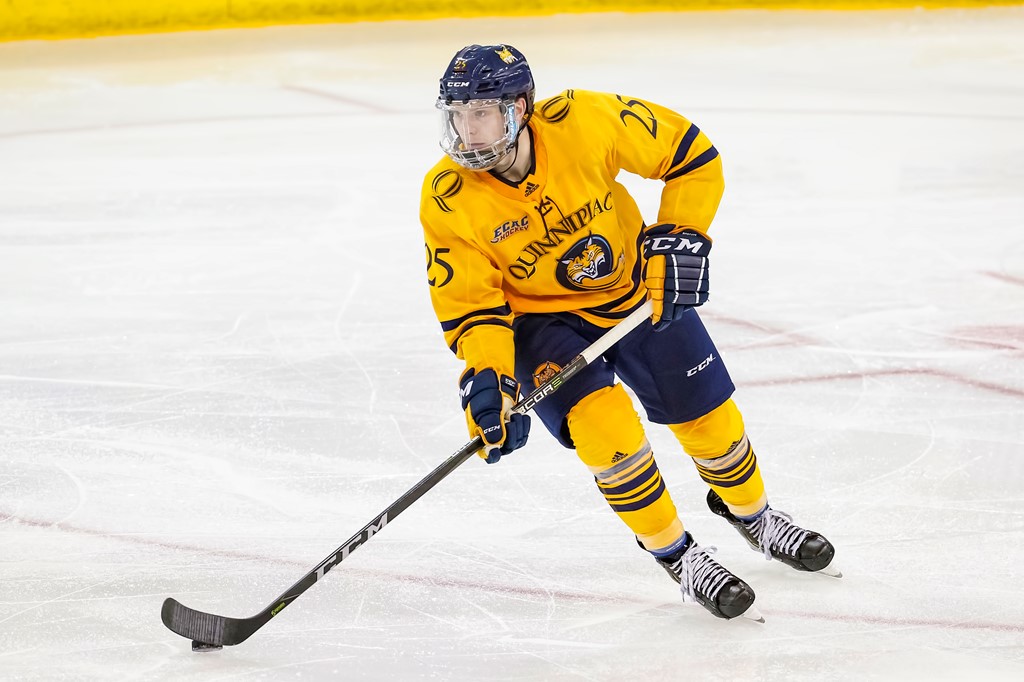 The next Bobcat up is defenseman Brogan Rafferty. He truly shined in his final season, when he was one of four defensemen with 20-plus points on the season and finished seventh amongst ECAC Hockey defensemen with 24 points.
Rafferty signed with the Vancouver Canucks, with whom he played the final two games of the NHL season and then signed a two-year, two-way contract. Rafferty spent this past season playing for the Canucks' AHL affiliate, the Utica Comets, where he racked up seven goals and 38 assists in 57 games, third-most among all AHL defensemen.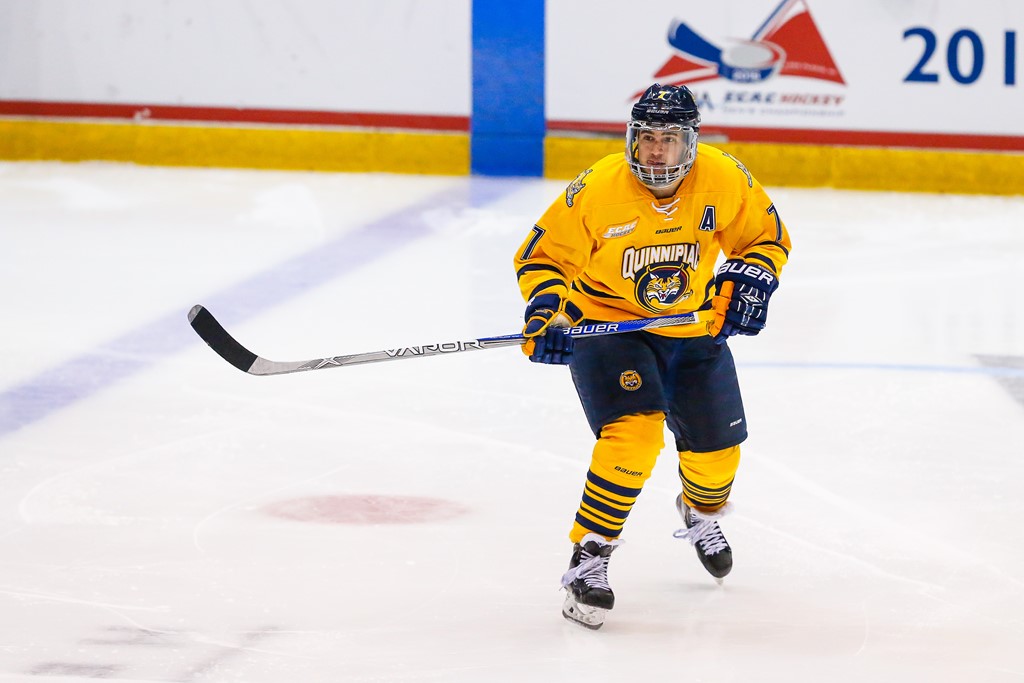 The third Bobcat joining the NHL this season is center Sam Anas. Anas, 27, hasn't suited up for QU since 2016, but his story is still remembered amongst the Bobcat community. As a freshman in 2014, Anas put up a season for the record books when he led the team with 43 points and played in all 40 games. He went on to receive almost every rookie award there is, and was named NCAA Division I Men's Ice Hockey National Rookie of the Year.
Anas was signed by the Minnesota Wild in April 2016, and has been playing for their AHL affiliate, the Iowa Wild, ever since. In the past four seasons, he's averaged 18 goals and 31 assists. His minors career is highlighted by the 2019-2020 season, where he recorded 70 points in 63 games, which led the entire league. He'll now be joining the Minnesota Wild for the rest of this season.
These three Bobcats join Connor Clifton and Devon Toews (who played in the NHL postseason last year for the Boston Bruins and New York Islanders, respectively) to bring the total amount of Quinnipiac graduates on NHL playoff rosters to five. Some of the program's best alumni are ready to shine on the NHL's biggest stage.