A Lost Season: How Tanya Kotowicz is moving forward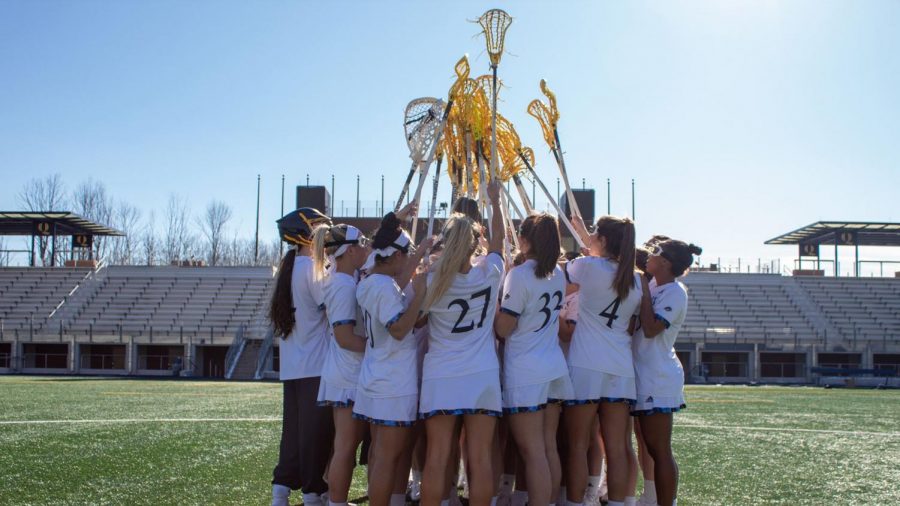 March 11th, 2020 began as any other normal day for the more than 30 members of the Quinnipiac women's lacrosse team. They woke up in Norfolk, Virginia to get set for their school's first-ever matchup with the Old Dominion Monarchs. The Bobcats would win their third game of the season in convincing fashion, but as the team walked off the field, there was something else on everyone's mind.
As the day wore on, news broke that the sports world had its first confirmed case of COVID-19. Utah Jazz center Rudy Gobert tested positive and the NBAsuspended the remainder of its season. The NCAA announced March Madness would be held without fans, and suddenly it seemed like college sports were in jeopardy. 
325 miles away in Atlantic City, Rich Ensor, president of the MAAC, was preparing for a press conference that no one ever thought he would give: the MAAC basketball tournaments and all spring sports were cancelled, effective immediately.
"I found out like everyone else," said women's lacrosse head coach Tanya Kotowicz. "We heard from colleagues first that their seasons were getting cancelled…and then it came down from the president that there were decisions being made…that our season was coming to an end."
Instead of heading back to Hamden to prepare for their last non-conference game, the Bobcats and all Quinnipiac University students found themselves heading home to quarantine with their families to help flatten the coronavirus curve. 
For the eight seniors who were gearing up for their last shot at a conference tournament championship, it seemed all for naught. That is, until the NCAA granted all seniors who played a spring sport an extra year of eligibility in order the finish their careers on their own terms. Kotowicz is unsure of what the future holds for her seniors.
"We're working through that right now…what I love about Quinnipiac is it prepares student athletes to be leaders in their careers…my senior class has done an amazing job preparing for that, and so a lot of them had grad-school or jobs lined up and it's a difficult big-girl decision that needs to be made"
With new social distancing rules and no physical contact, staying connected with her returning players has become a major point of emphasis for Kotowicz and her staff.
"We check in as humans, just how are you doing and hope you're managing your assignments and studying, but prior to [quarantine] we had been able to get together via zoom and did a couple team activities"
As the months pass and America and the sports world begin to climb their way back to a "new normal", the cancellation of spring sports has left a major mark on college programs and their day-to-day operations. Everything from normal team activities to team meetings have been changed. Even major changes to the sport are not being ruled out.
"There's been discussions, everything from changing conference structures to tournament structures to simple daily operations, let alone how we handle our training room and how we handle our weight room…our daily lives are going to be very different, which I can only imagine will impact the bigger in terms of the NCAA and trickle-down from conference to conference." 
Despite all these new challenges, Kotowicz has been extremely impressed with her team and how well they've handled these last few months.
"The maturity they've shown in handling this, the team overall, I attribute it to the people they are…I just hope we come out better on the other side, and I truly believe we will."
Although there is not much to be hopeful for in the college sports world right now, Kotowicz hopes to be back with her team and back on the field as soon as it is safely possible, and she's excited for what the future holds. 
"We have to move forward. Staying present and training hard daily, our mind and our bodies and now especially just that spiritual side of things is really important, because I do believe we now have a team that's ready to take us over that five-win season…hopefully more than that"