Four seniors named QU women's hockey captains
It will truly be a "Last Dance" for several members of the Quinnipiac women's ice hockey team.
Head coach Cassandra Turner announced the team's captains for the upcoming season, all of which are seniors – Olivia Konigson, Brooke Bonsteel, Laura Lundblad and Grace Markey were all given leadership roles for this year's Bobcats team.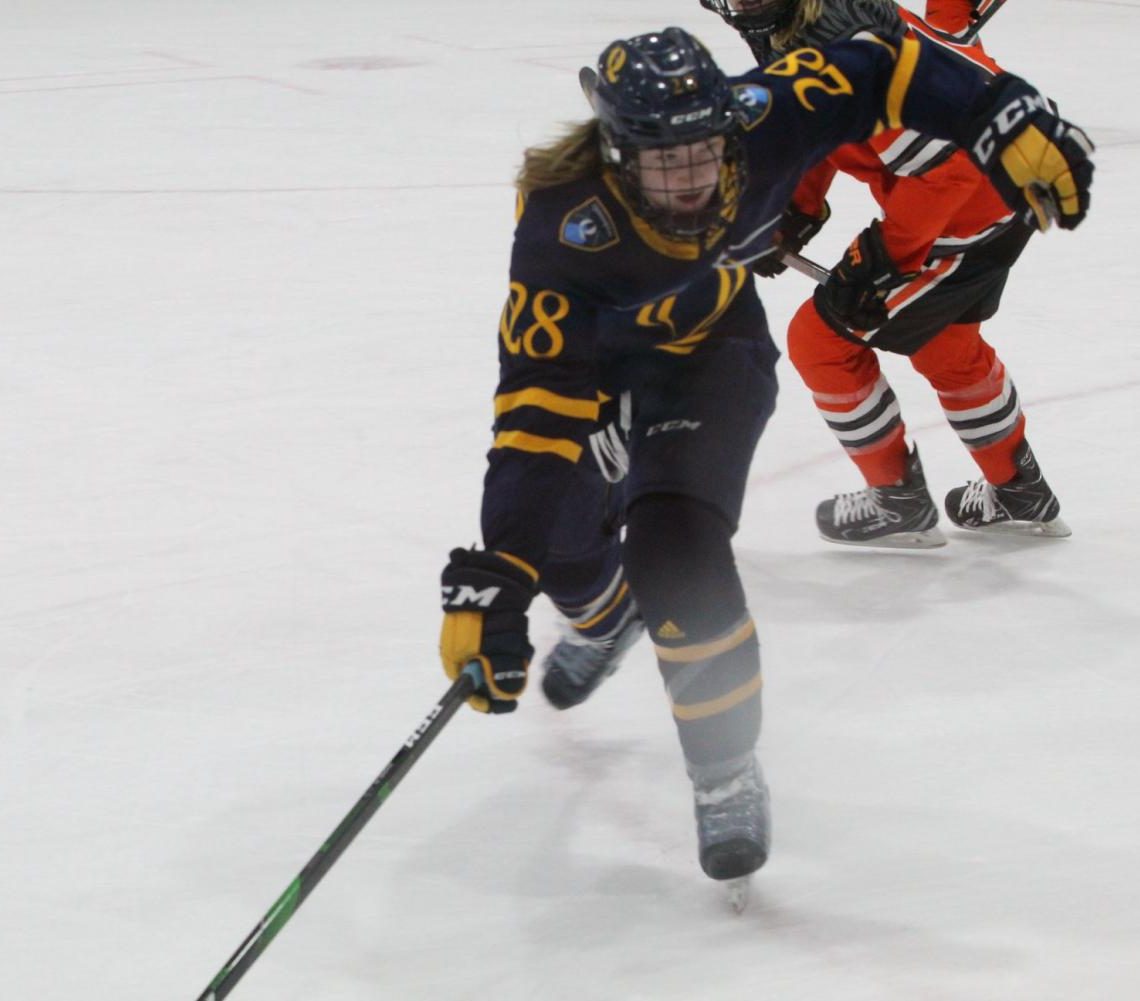 Konigson was given the "C" as the sole captain, and it's not her first rodeo in a leadership role. Konigson served as an alternate captain her junior year, in which she played all 37 games. She tallied a career high four points, including one goal which was the first of her career. Locking up on defense, she also finished third on the team with 42 blocked shots.
That leaves Bonsteel, Lundblad and Markey getting the "A" badges as alternate captains, providing an all-around solid leadership group for coach Turner.
Bonsteel, a center, is coming off an excellent junior year, in which she tallied a career-high 17 points. Consistent is an understatement, as she finished the year with five multi-point games including a three-game point streak. Bonsteel's season was highlighted by her performance against Yale, when she tallied two goals in a 3-1 Quinnipiac victory, securing the program's eighth Nutmeg Classic Championship.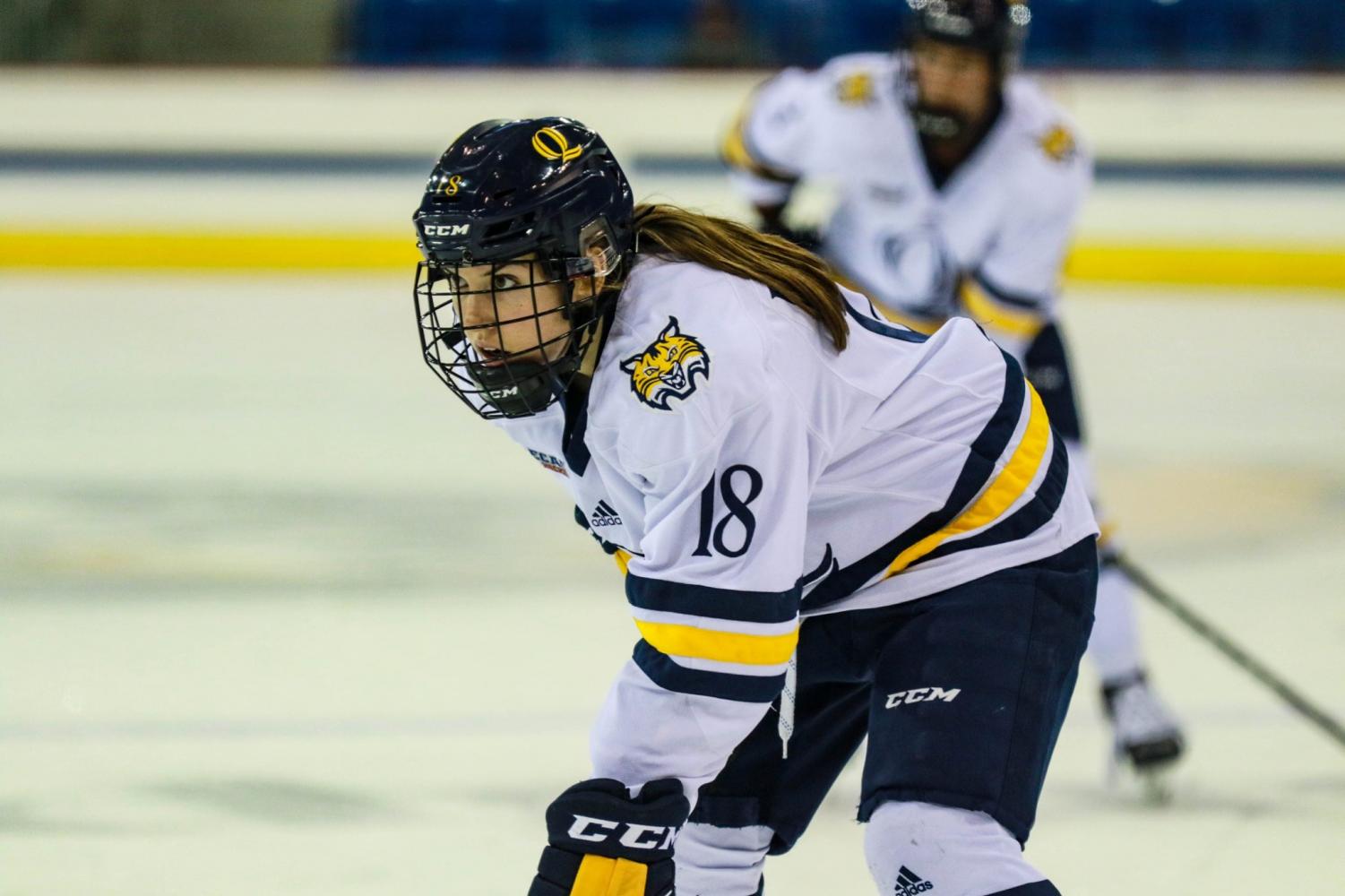 Right by Bonsteel's side is winger Lundblad, who had herself her own career junior year. She posted a career-high 14 points, split evenly with seven goals and seven assists. Like her frequent line-mate Bonsteel, Lundblad is consistent as well, having a four-game point streak and finishing the season with a +6 on-ice rating. Her junior season was highlighted by her first career hat trick, which took place Feb. 8 against RPI.
Last, but certainly not least, is the versatile forward Markey. Markey tallied a career-best 17 points her junior year, with 11 of them coming in Conference play. Markey is rolling into her senior season with momentum, recording at least one goal or one assist in three of the Bobcats' final four games. Her ability to play up and down the lineup in all situations has served her well over the last three years.
All four players were part of the freshman class of 2017-18, and have grown from wide-eyed rookies to becoming the team's leaders. While this year has definitely been full of uncertainties, coach Turner has no reason to feel unsure about her new captains for the 2020-2021 season.