Looking for leadership – Who could the Bobcats turn to with the departure of Marfo & Kelly?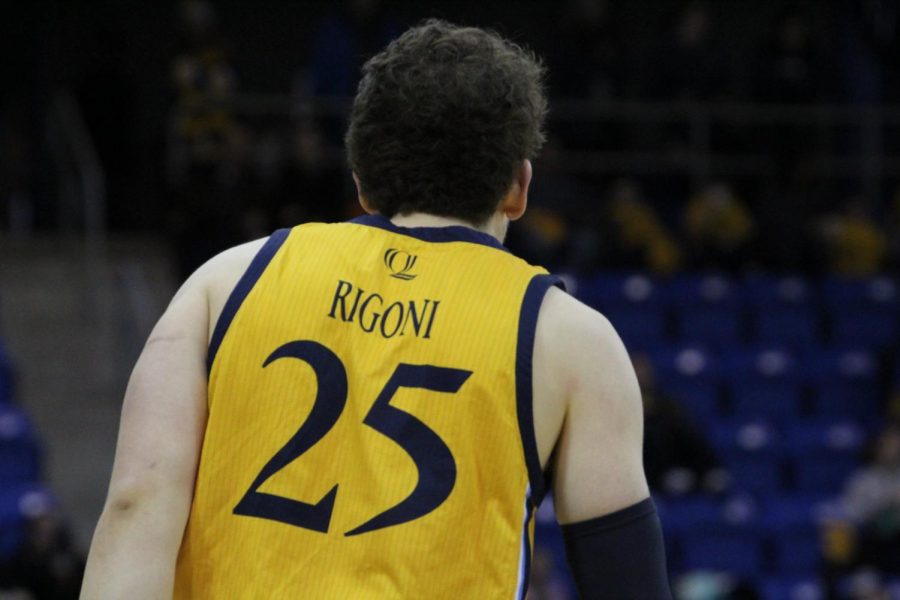 Let's say hypothetically, you are the coach of a basketball team.
While picking the players on your team, you have to take into account skill, coachability, chemistry and leadership.
Good chemistry with your players will result in fewer turnovers.  Good skill will result in more shots going in the basket. High coachability will result in your players being able to expand their skill set, and players with good leadership will make all of these things easier for you.
But suddenly, your two biggest leaders have moved on.
While the world was at a standstill, Baker Dunleavy's two most important players entered the transfer portal. The result was redshirt senior Kevin Marfo transferring to Texas A&M, and graduate student Rich Kelly shipping up to Boston to join the Boston College Eagles.
Dunleavy will now rely on his returners to step up and fill those shoes.
"During a normal summer, this would be a great time for our older guys to pass down knowledge for younger guys and develop that leadership," Dunleavy said. "[But] I think we've done a really good job of staying connected not only via ZOOM, but those guys having genuine relationships one-on-one with our newer and younger guys."
A natural fit for a leadership role would be the lone senior on the roster, Jacob Rigoni. Rigoni averaged 26.4 minutes per game last season, second only to both Marfo and Kelly, and started in all 30 games. Off the court, Rigoni is one of three Quinnipiac players to make the MAAC all-academic team.
"We have a lot of expectations for Jacob and Jack Higgins as fourth-year players," Dunleavy said. "But we have a lot of third-year players…who some of those guys have had less experience [because of] injury, but they've been around."
Tyrese Williams is another fit for a leadership role. Williams was second on the team in assists and rebounds, third in points per game, and tied for first in steals.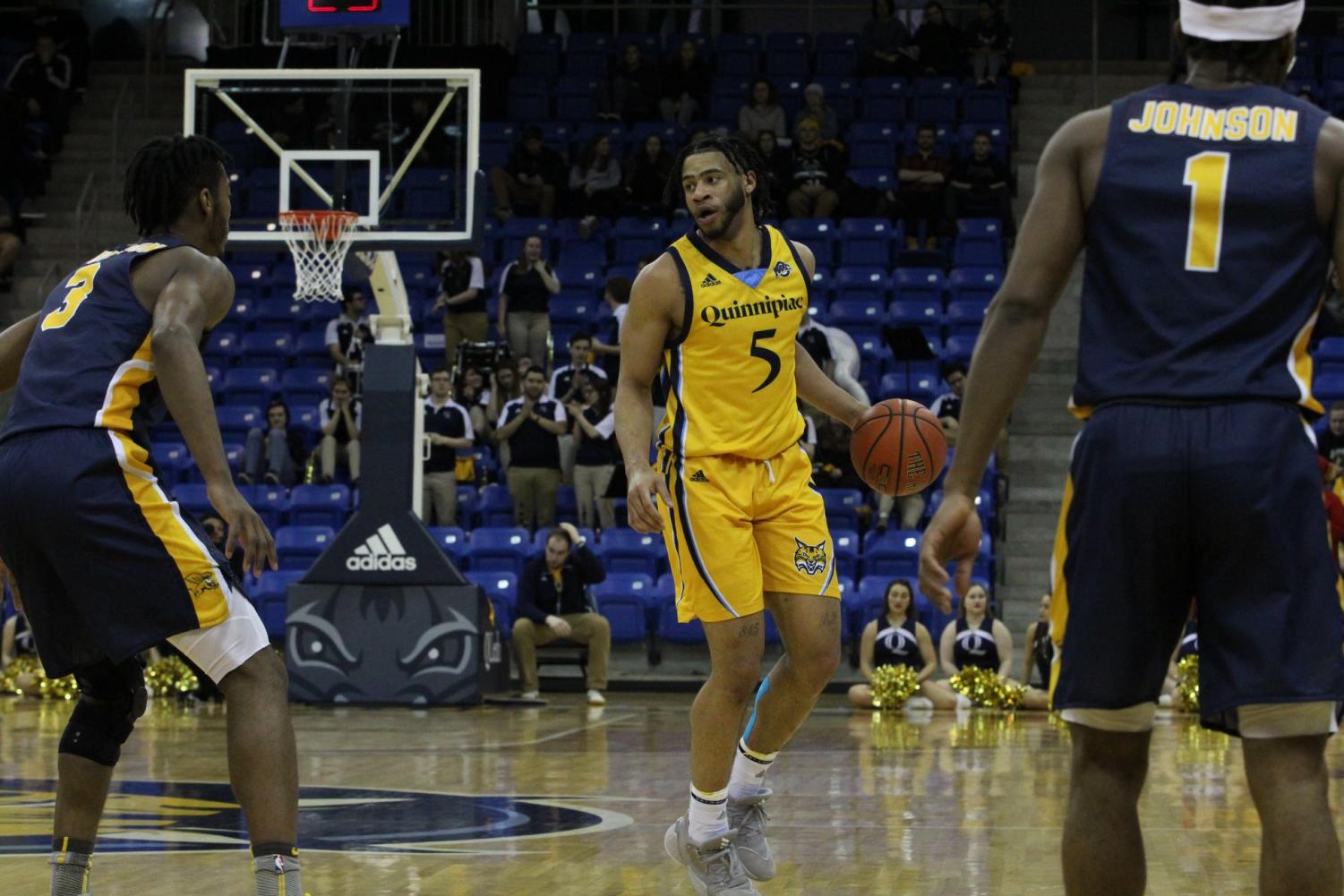 "Those guys [Williams, Rigoni & Higgins] have an understanding of the way we want to do things," Dunleavy said. "They've welcomed new guys with open arms. I think they've done a really good job with what they've had to work with.
The ability to replace Kelly and Marfo on the court might be a little bit of a taller task.
While guys will step up and fill the minutes, replacing the top offensive and defensive players on the team might haunt the Bobcats all year.
This might be a big year for sophomore Seth Pinkney, who was the backup to Marfo last season. Pinkney lead the team in blocks with 48, and his stats per 40 minutes played, project him to contribute 11 point, 11 rebounds, and 5 blocks a game while shooting 74 percent from the field.
"I think Seth Pinkney is a very different forward that we've had, but I think he can be one of the best I've ever coached," Dunleavy said.  "He uses his body to finish at a high level, and he protects the rim at a high level. If you put those two things together, those are two pretty good building blocks."
For the first time since 2017, Rich Kelly won't be the starting point guard. Kelly has been the heart and soul of the Bobcats, tallying over 1,000 points in his three years, playing all but five games over his tenure.
Though Dunleavy has yet to name Kelly's full-time replacement, he could use the time off to evaluate first-year guard, Bol Akot, who was the MVP of the highly touted Deng Camp, where he averaged 17.2 points and 7.2 assists.
Filling in the 500 points and over 34 minutes a game isn't going to be the expectation for anyone. The immediate and most natural fill in could be Tyrese Williams, which would likely move sophomore Brendon McGuire to the starting rotation.
McGuire battled a shoulder injury for much of his first year, but put up solid defensive numbers committing 13 steals, and pulling down 50 defensive boards in 24 games. McGuire also assisted his teammates 64 times, but turned the ball over 54 times.
Dunleavy might not have all the answers right now. He might not have them until the season starts in November. But he knows that he has players who are skilled, have good chemistry, are coachable, and have the potential to be leaders.
For a year that has been filled with uncertainty, that is a pillow of comfort that the Quinnipiac men's basketball team can sleep on until November 25th.